At last! Some new music from Rihanna from her upcoming 8th studio album. There were rumors that the album was to be titled 'R8'. However, now we know that the upcoming album is titled 'Anti' for some reason.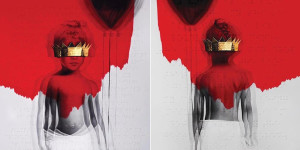 Anyway, the first single off of 'Anti' album has landed today. The track is titled "Work" and features a guest vocal performance by Drake.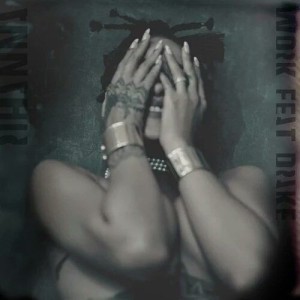 ---
Download "Work" Single by Rihanna on iTunes / Amazon
---
Song Meaning of "Work" by Rihanna
"Work" is undoubtedly a catchy piece of music. The lyrics very subtly speak about work-life balance, believe it or not. There's no deep meaning behind the lyrics that needs a heavy breakdown analysis. However, let's take a look at the lyrics.
Join me I deserved it
No time to have you lurking
If I got right then you might like it
You know I dealt with you the nicest
Nobody touch me, I'm the righteous
Nobody text me in a crisis
The first stanza, after a repetition of "work, work, work, work, work", speaks about how one-sided her life is-dedicated to work and no time for fun. Looks like Rihanna dumped her man putting her work-life on top of the priority list.
Baby something please
Baby don't you leave
Don't leave me stuck here in the streets (no, no)
If I get another chance to
I will never, no never neglect you
I mean who am I to hold your past against you
I just hope that it gets to you
I hope that you see this through
I hope that you see this true
What can I say?
Please recognize I'm trying baby
However, when it comes to the second verse, the tables have turned. Work is no longer her priority. She misses him. She realizes her mistake. If she gets another chance, she will right the wrongs. But it just may be too late for her.
You need to get done, done, done, done
That'll work, come over
We just need to slow the motion
Don't give that away to no one
Long distance, I need you
When I see potential I just gotta see it through
If you had a twin I would still choose you
Drake jumps in on the conversation too. Drake replies: Obviously he misses her too. He is willing to give her another chance. This time, they will take it slow. It looks as if they were stuck in a long distance relationship. Even so, he says he needs her. That's pretty rare. Two of the better lyric lines in the song appear at the end of this verse. Drake is not ready to give up just yet. He sees potential in this relationship, and when sees that he will fight till the end.
One of the sweetest lines in songs I have heard so far is "if you had a twin, I'd still choose you". It says that even if there was a girl who looks exactly like her, he would still choose her, because what they have built up over the years is hard to find. They know each other. They connect on a more deeper level than mere lust for appearance.
Oh, yeah, I spilled all my emotions tonight, I'm sorry
Rolling, rolling, rolling, rolling, rolling
How many more shots until you're rolling?
We just need a face to face
You could pick the time and the place
You spent some time away
Lyrics credits: MetroLyrics
Drake continues: He got emotional tonight. He confesses his true feelings. But he doesn't like to be that person. Or maybe, she doesn't like a cry-baby either. That's why he is apologizing here. He broke down for her. How many shots until she breaks down for him?
They need some time together (remember, they are doing long distance relationship thing?). If they get physically closer, a lot of the problems would be solved. There's a level of intimacy that a phone call, Skype chat or emails could never achieve. He even offers her to pick a time and place for the meetup. He really wants to make this happen.
The song comes to an end at 3 minute 40 second mark in a beautiful tone with a hum by Rihanna. "Work" music is heavily electronically modified, but it works with Rihanna's voice.
The first single gives us a glimpse into what's in store for us Riri fans from her 'Anti' album. There will be a lot of electronically enhanced music. There will be more and better collaborations with guest artists. Kanye West is a likely candidate on her album. Either way, it will be good to hear some new music from Rihanna.
Stay in tuned for more updates from 'Anti' and Rihanna.
In the meantime, leave a comment about the first single "Work" off of Rihanna's upcoming album.