Super hot news for One Direction and Zayn fans! Zayn Malik has just released his first solo single and it's a work of art to say the least! The new track is titled "Pillowtalk" and it's pretty damn hot. Zayn also released the music video along with the single, and it features some hot damn scenes with supermodel Gigi Hadid.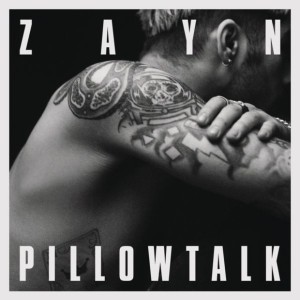 ---
Download "Pillowtalk" Single by Zayn on iTunes / Amazon
---
The lyrics are quite catchy and Zayn's voice is dream-like. It is reflected more and more in this steamy track. Watch the hot music video below.
Song Review of "Pillowtalk" by Zayn
Looking into the lyrics of this new Zayn track, we can find a lot of subtle sex references. He doesn't really try to hide it–but he conceals it well within the normal-ish lyrics.
Climb on board
We'll go slow and high tempo
Light and dark
Hold me hard and mellow
The very first verse is a subtle-sex reference. It speaks to the highs and lows of sex-fast paced and slow paced, aggressive and vanilla. You get the idea!
So we'll piss off the neighbours
In the place that feels the tears
The place to lose your fears
Yeah, reckless behavior
A place that is so pure, so dirty and raw
Be in the bed all day, bed all day, bed all day
Fucking you, and fighting on
It's our paradise and it's our war zone
It's our paradise and it's our war zone
And here begins an elaborate description in to a typical sex session. They get too loud that they anger the neighbours. Their 'bedroom' has been given some pretty creative synonyms-a place that has seen tears and a place to shred your fears. The sex has been compared to a reckless behaviour.
Sex, indeed, is a pure kind of magic, at the same time dirty and emotionally raw. And then Zayn comes out plainly and say what they do in the bed all day. There's no interpretation needed.
The bed/bedroom is their own paradise (during sex) and war zone (at other times). War zone could also be during the sex, to tell us of the chaos in it all.
Pillow talk
My enemy, my ally
Prisoners
Then we're free, it's a thriller
This small verse has a lot to offer to us too. Pillow talk refers to the chit-chat that happens in the bed, I believe. It's amazing how this pillowtalk has two edges. At times these little talks are heavenly. And other times, these talks are hellish.
Some critics interpret being prisoners refer to Zayn being a prisoner in One Direction and his walk-out is interpreted as him being free. However, I would like to take it as a reference towards the theme of the song-a sexual reference. And in that context, I believe you could interpret the lyrics yourself.
[polldaddy poll=9291026]
The chorus of the song plays a major role in "Pillowtalk", to intensify the meaning behind the song.
The music video for "Pillowtalk" is a work of art. There's a lot of hugging and kissing and groping and some artistic nudity in the video. Gigi Hadid and Zayn does a perfect job on the music video, expressing the 'paradise and war zone' aesthetics of a sexual relationship.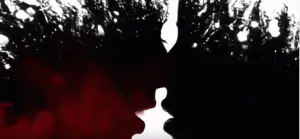 I believe "Pillowtalk" is a wonderful first single from the now-solo artist Zayn Malik. I couldn't tell if his separation from One Direction was a wise move or not. But this song sure does prove that he can make it on his own.
Well, that wraps up my review for "Pillowtalk" single and music video by Zayn. He sure has started on a right track to making it out as a solo artist. We at JustRandomThings would like to wish him all the success in his already-promising music career.
Let us know about your inputs in the comments section below.