Selena Gomez went on Ryan Seacrest last night and gave out some major insight into her upcoming third studio album, titled 'Revival.' This is yet another huge step for the 23 year old Pop star. The 'Revival' album comes at a crucial period in her life as she struggles with balancing and work and love life. And although she doesn't speak it out loud, the album title 'Revival' could closely relate to her life, meaning she is starting afresh. And if the album cover art and "Good For You" music videos were any signs, her revival will be a lot more hotter.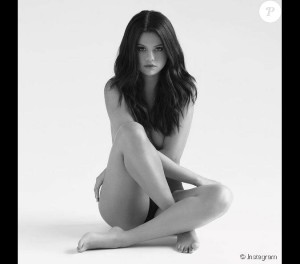 When asked about the nude album artwork, Selena Gomez says she has no issues with it. She is wearing 'high waist-ed shorts that are cut off', according to her. And she says she was aiming for Linda Ronstadt style.
Track List for 'Revival' by Selena Gomez
Revival
Kill 'Em with Kindness
Hands to Myself
Same Old Love
Sober
Good for You Ft. A$AP Rocky
Camouflage
Me & the Rhythm
Survivors
Body Heat
Rise
11 songs comprise of the standard edition and the deluxe edition of the album has 5 extra songs.
Me & My Girls
Nobody
Perfect
Outta My Hands (Loco)
Cologne
So definitely you would want to grab the deluxe version of 'Revival' album for the full new-Selena Gomez experience.
---
Pre-Order 'Revival' Album on iTunes / Amazon
---
The better news is that there is merely 3 more days for the official announcement of the new album for you all Selenators. The 'Revival Event' takes place on September 16, and you should tune into that for more exclusive details.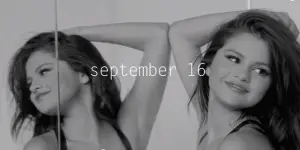 The new album will be officially released on October 09, 2015.
Singles of 'Revival' Album
So far there have been two official singles from the album. "Good For You" gave us a look into a moody Selena, who is heartbroken over a ruined relationship. Just days ago, the second single "Same Old Love", along with the music video, was released. Watch it below.
"Same Old Love" single can be downloaded on iTunes and Amazon.
So big things are happening in the little life of Selena Gomez and we are both happy and proud for her. She looked so happy during the Ryan Seacrest interview (she got a text from a cute guy with brown hair in the middle of the interview, and she blushed so hard) and we wish her all the best for the release of the new album. She will most likely tour after the album launch, and stay tuned for more updates from the 'Revival Event.'
Leave a comment if you are excited about the new album.