Weirdly enough, Eminem came live on Instagram to show us what he was doing in the midst of several beefs heating up. The Rap God was seen playing the popular arcade game Pac-Man. The legend was recorded from behind giving the viewer a good view of the game being played. This went on for 7 minutes live, and nothing else. Em didn't utter a word, nor looked back at the camera recording him.
It is hard to believe that Eminem wanted us to know his time-pass activity is playing Pac-Man, wearing hoodies and listening to rap music. So is there an underlying message or meaning behind this weird live story?
Watch Eminem Play Pac-Man on Instagram Live
Is this Video About Joe Budden?
A lot of heat is being passed between Budden and Eminem ever since the release of 'Kamikaze' album. A lot of lyrics on the album target Joe Budden and the release date of the album coincides with Joe's 38th birthday. Ouch!
Joe Budden responded to 'Kamikaze' by speaking quite harshly about Eminem on his latest podcast. Joe went on to say that he has been better than Eminem for the past decade, and also that Eminem's songs have lacked in content in recent years.
Also, the entire industry refers Joe Budden to be a wanna-be Tupac. So, is this game of Pac-Man a way of saying that Em is coming for the fake Tu-Pac-Man?
Is this Video About MGK?
After being called out on 'Kamikaze' album, Machine Gun Kelly responded very quickly with a full-on diss track titled "Rap Devil." The title itself is a mock on Eminem's "Rap God," which MGK dissed back in 2013.
MGK has a famous tattoo of the game Pac-Man inked on his chest.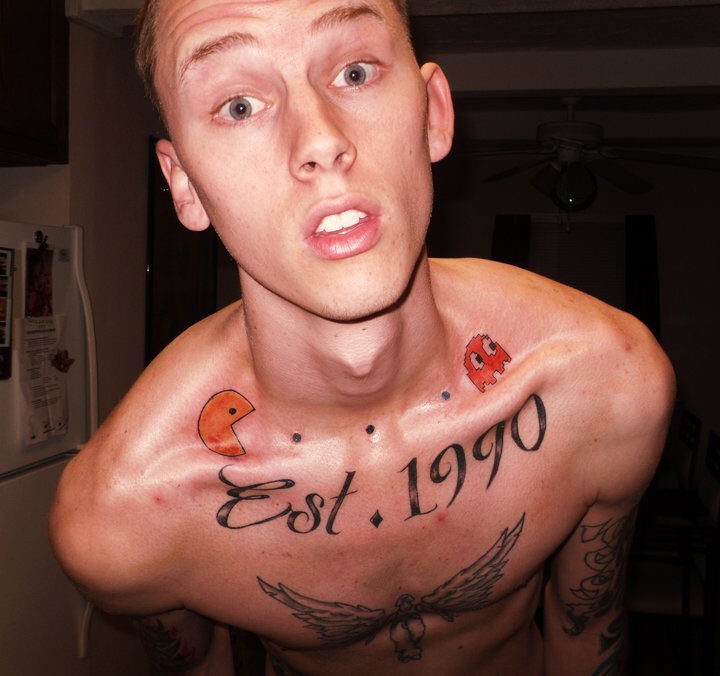 This Pac-Man tattoo is one of his first of many.
Is Eminem's Pac-Man Game the Biggest Diss Ever Itself?
Eminem could not be meaning to drop any diss track at all. He could simply be implying that he does not bother himself with the disses of others. He would rather sit in a corner and play a peaceful game of Pac-Man. Em is known for his love of arcade games.
However, both of these artists, Joe Budden and MGK, have pending replies from Eminem. So, there could be something interesting cooking behind the camera shot of Eminem playing a video game.
Only time will tell what Eminem has planned. Either way, it is going to be good.
Leave a comment below what you think this video by Eminem means. If you had to take a guess, which of these two artists are likely to have a full-blown diss session from Eminem?