Just as the 2020 year is drawing towards a close, Megan Thee Stallion chose to close the year on a high note by dropping her debut studio album titled 'Good News.' The rapper took to social media on November 12th to announce the album releasing in a week, on November 20, 2020.
"THROUGH SUCH A ROUGH YEAR I FELT LIKE WE COULD ALL USE A LIL GOOD NEWS Newspaper MY OFFICIAL ALBUM "GOOD NEWS" DROPS NOV 20TH !" Tweeted Megan Thee Stallion. The year 2020 has been one of the worst in recent history for all humankind due to the ongoing COVID-19 pandemic. However, Megan Thee Stallion had a tougher time after an altercation with rapper Tory Lanez which lead to some severe wounds on Megan's feet.
Megan Thee Stallion's debut studio album follows four EP albums released annually since 2017.
'Good News' Album Artwork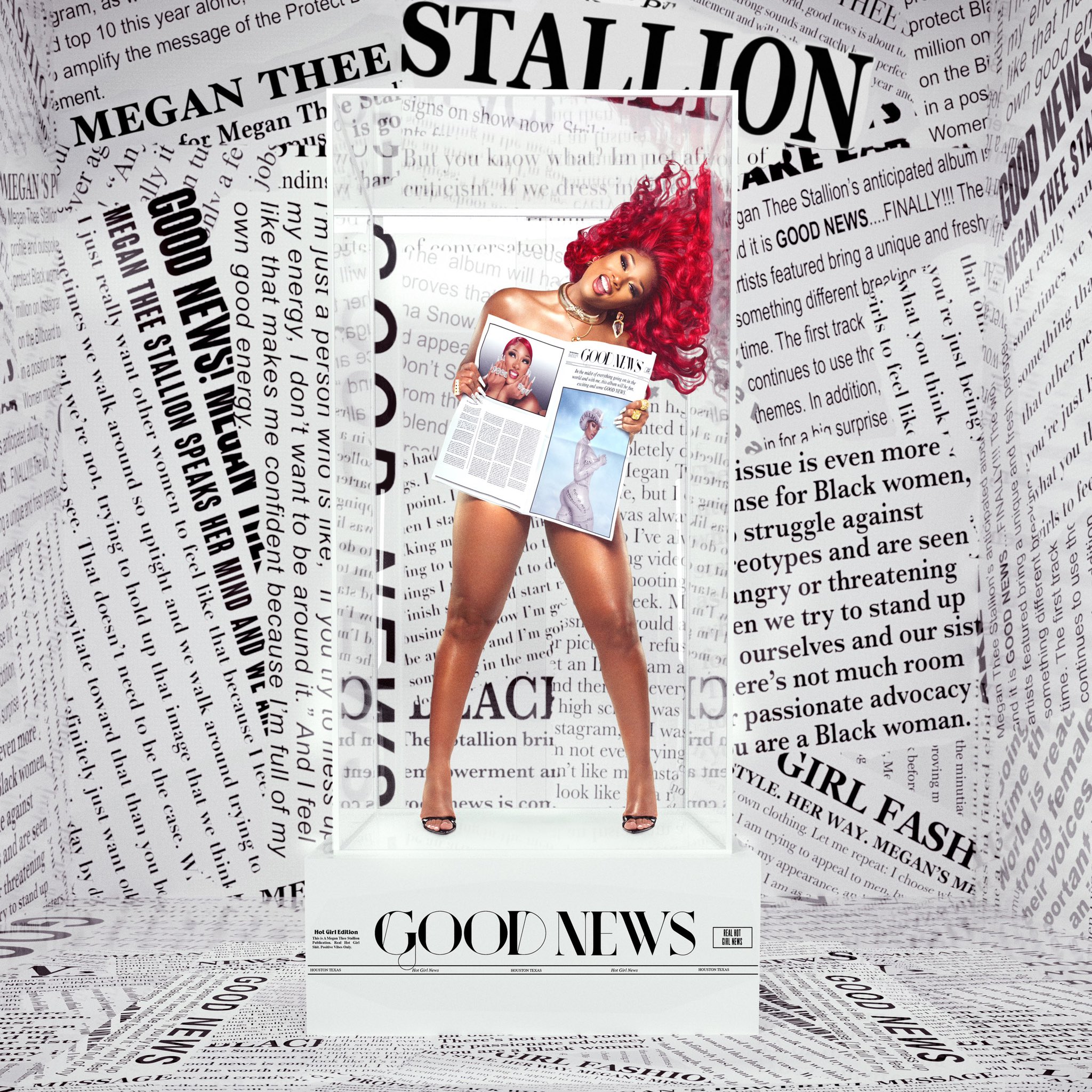 ---
---
The album artwork resonates with the album title with the reference to 'news.' The background of the artwork is a collage of newspaper clippings about Megan Thee Stallion. The rapper stands in the middle of the artwork, nude, covering herself with another newspaper about herself. The newspaper reads "In the midst of everything going on in the world and with me, this album will be fun, exciting and some GOOD NEWS."
'Good News' Album Tracklist
The complete tracklist was revealed on November 17;
Circles
Cry Baby Ft. Da Baby
Do It On the Tip Ft. City Girls
Sugar Baby
Movie Ft. Lil Durk
Freaky Girls Ft. SZA
What's New
Work That
Intercourse Ft. Popcaan
Go Crazy Ft. Big Sean & 2Chainz
Don't Rock Me to Sleep
Outside
Savage (Remix) Ft. Beyonce
Don't Stop Ft. Young Thug
Stay tuned with Justrandomthings Music Community for more updates in the coming days.