We were able to get a little peek into the Fifty Shades of Grey motion picture soundtrack yesterday, a little ahead of the scheduled release date. We regret the leak, but not the amazing music contained in it. Fifty Shades soundtrack has some of the most sensual music, spanning across decades–from Beyonce and The Weeknd to The Rolling Stones and Frank Sinatra. Right now, our focus is on Frank Sinatra's epic single "Witchcraft" that was featured on the Fifty Shades soundtrack.
There are songs which have the power to captivate a listener, make him fall in love with it and keep repeating the song until you can recite the lyrics in memory. "Witchcraft" is one such song, in my opinion. Frank Sinatra is undoubtedly one of the most talented musicians the world has ever seen. His voice is the kind that would resonate throughout your body–it's strong, slightly deep, solid and flawless. "Witchcraft" in specific is a song that would take your ears on a musical journey–the epic Jazz music, Sinatra's voice and amazing lyrics.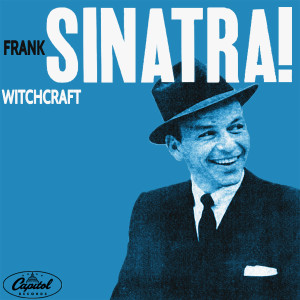 "Witchcraft" was released way back in 1957, when it was released as a single by Frank Sinatra. The track was composed by Cy Coleman and lyrics are by Carolyn Leigh. The first ever recording was done in May 1957 and released later that year. "Witchcraft" first appeared on 'The Complete Capitol Singles Collection' album released by Capitol records.
"Witchcraft" was nominated for Record of the Year, Song of the Year and Best Male Vocal Performance at the 1st Grammy Awards in 1959.
The track has been remastered in 2000, which is the same version being used in Fifty Shades of Grey movie soundtrack.
---
Buy Frank Sinatra's "Witchcraft (Remastered) on iTunes / Amazon
Buy Frank Sinatra's 'The Complete Capitol Singles Collection' Album on iTunes / Amazon
---
Take a listen to "Witchcraft" below.
The song speaks about how the singer is spellbound by his lover. He compares what she does to him as 'witchcraft'.
Did you enjoy the track? Let us know.