Taylor Swift nailed it at the Victoria's Secret Fashion Show last night. We brought you the latest pictures and videos of her performance through an entire article, which turned out sizzling hot. Taylor performed two songs during the show–"Style" and "Blank Space". Taylor Swift wore Black lingerie for the performance of "Style" as the Victoria's Secret angels walked down the runway also dressed in Black lingerie. It was a sight to see.
Here's The Black lingerie Taylor Swift wore for the VS Fashion Show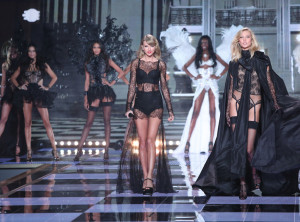 The little Karlie Kloss and Taylor moments on the show were so adorable to watch. Everybody looked so stunning and happy.
Even other models did not fail to dance to "this sick beat" of Taylor Swift.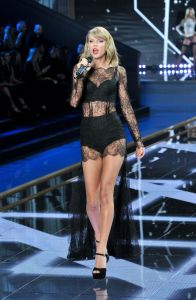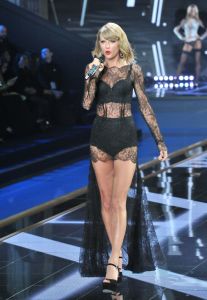 Oh, we have not forgotten about Taylor's so secretly kept belly button. She wore freaking LINGERIE and still managed to keep her belly button hidden. Amazing.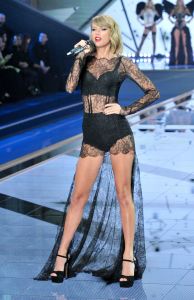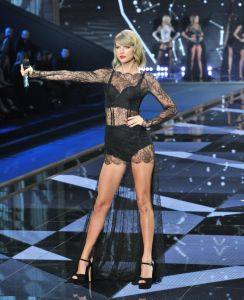 Taylor pretty much slayed it wearing the Black lingerie and also the other sizzling dress which also brought out her long legs.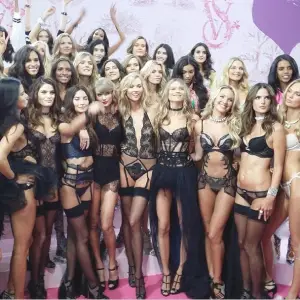 This picture is stunning. You can barely spot Taylor among the other gorgeous Victoria's Secret angels. She blended in perfectly with them. Most importantly it is so hard to believe Taylor too is not a Victoria's Secret Angels.