Our favorite Ginger and the Rap God have come on top this year on the same thing. It's not always I get to report on these together and so this is a happy moment for me and all the Sheerios and Stans out there. With the dawn of the Internet era, music streaming has been BIG all over the world. Spotify is one of the largest music streaming websites on the Internet and they have released some data that's gonna blow your mind.
Ed Sheeran Tops Music Streaming Worldwide in 2014
Ed Sheeran is one of the hottest 'upcoming' artists in the world. He is known globally–mainly because of his angelic voice and also because he is such a good human being at heart. Ed Sheeran released his second studio album "Multiply" this year and it was a huge hit. It didn't reach 1 million sales in the opening week like Taylor Swift's "1989" did, but it is extremely good.
Buy Ed Sheeran's "Multiply" Album on iTunes / Amazon
However Ed Sheeran became the most 'streamed' artist on Spotify. Spotify claims Ed Sheeran's songs were played a staggering 860 million times on the streaming website. That is HUGE. And what's more? His latest album "Multiply/X" is the most streamed album in 2014. The album gained a mind blowing 430 million streams.
This goes on to prove how much Ed Sheern has grown and reached the whole world in the last few years. People all over the world are literally dying for Ed right now. He is so talented and congratulations on this huge achievement.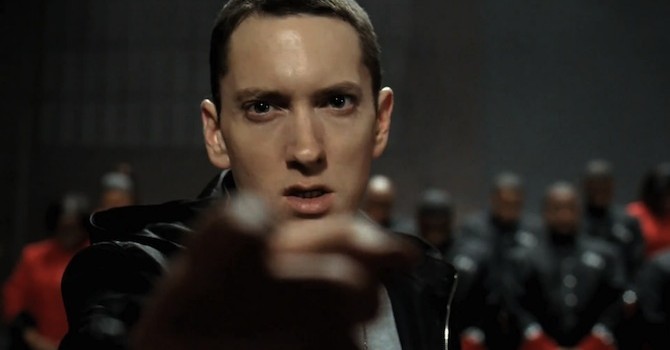 Eminem Tops US Music Streaming
Eminem is bigger than any other Hip Hop artist this year. Haters may have thought he is gone for good. But then he returns with a killer new album "Shady XV".
Buy Eminem's "Shady XV" on iTunes / Amazon
Shady XV released in November though. So streaming of this album may have had a little impact on the music streaming on Spotify. That means Eminem was streamed throughout the year and this is proof that he is never out of the game. Marshall Mathers III never goes down. He is the Rap God.
We don't have statistics or Eminem's streams. Spotify didn't specify them. We will update this post if we ever get the information.
Either way he is the most streamed act in the United States. Congratulations Marshall Bruce Mathers III.