Fergie has broken her silence and come up with the most bewitching music video ever. We knew it was going to be hot when the title of the song was "M.I.L.F. $" (pronounced as "Milf Money") with a dollar at the end. It was bound to be about cougar moms with money and bling and hot bodies.
Fergie also got the help of the Kardashians to spice up the "M.I.L.F. $" video up a notch. We get to see Kim Kardashian, Ciara and Chrissy Teigen doing all things hot and showing off their curves dancing with Fergie to the beat.
Watch "M.I.L.F. $" Music Video below
And what do milfs do best? They bathe themselves in milk in the bathtub. I did not know that was a thing.
I got that MILF money
I got that MILF money
I got that MILF money
I got that MILF money
I got that MILF money…

Heard you in the mood for a little milkshake
Welcome to the dairy dutchess love factory
I could whip it up, fix you up straight away
Come on in the front door, love in the back door
Whip it, flip it, hey!
It's not only the above three celebrities, but "Milf Money" music video features some gorgeous super models such as Alessanda Ambrosio,Gemma Ward, Tara Lynn, Devon Aoki, Angela Lindvall, Isabeli Fontana, Amber Valletta, and Natasha Poly.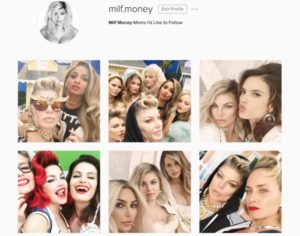 Leave a comment about your opinion on the brand new music video by Fergie.