After the fall out of the all-girl band-Fifth Harmony, each member is pursuing their solo careers. The first member to leave-Camila Cabello is one of the most successful artists in the world right now. The second member to launch their career is the 22-year-old Lauren Jauregui, and she has just released her second solo single "More Than That."
In October 2018, Lauren Jauregui premiered her first solo single "Expectations," talking about how she wishes she had none when it came to relationships. The song was soulful and hauntingly beautiful. However, in the new single, Lauren speaks about how she is not easily available for boys out there.
"More Than That" is written by Lauren Jauregui and produced by Murda Beatz. In a livestream done by the artists on her Instagram handle on Jan 8th, she confirms that the song was written 2 to 3 years back.
The cover art released for the new song is a replication of the 'The Birth of Venus,' a famous painting by Italian artist Sandro Botticelli.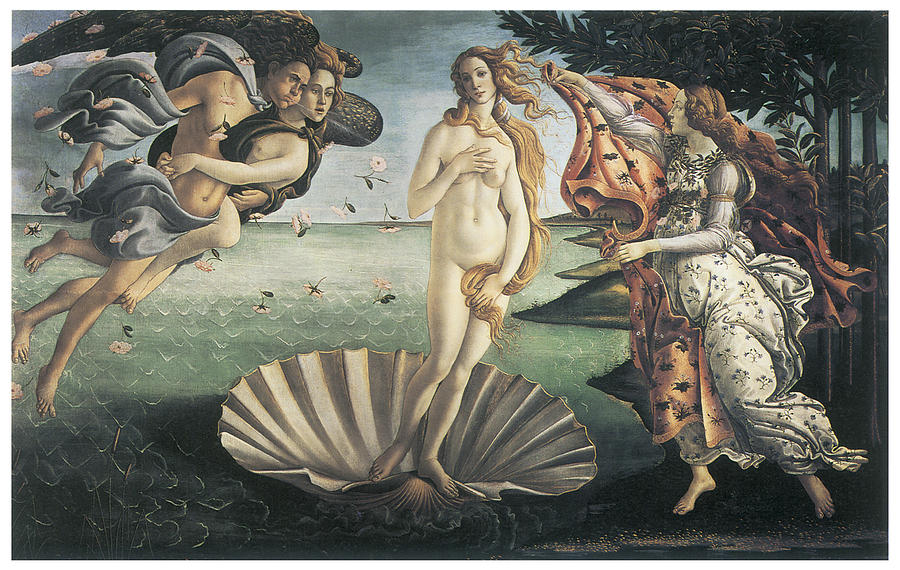 Listen to "More Than That" Single by Lauren Jauregui
---
Download "More Than That" Single on iTunes and Amazon
---
In the same livestream above, Lauren talks about her idea behind this song.
"The song has, you know, a very sassy attitude. So it's very much about like being at a club with my dude, and just kind of being out and like catch someone trying to catch my eye. And I'm like trying to ignore it, because you know, I'm very much like solidifying that I'm a loyal-ass bitch. But at the same time, I'm kinda like 'ooh, but I see you flirting, and I see you aaaah!!! But you know what? You gonna have to give me a little more than that if you want me.' So, that's what it is about."

Lauren Jauregui on "More Than That"
Lyrics Review and Song Meaning of "More Than That"
Even though sugarcoated, this song is about the thought process of a girl about to cheat on her current boyfriend. On the flipside, it could be argued that, there is nothing wrong with seeking for something/someone better. The decision is up to you.
Just as Lauren confessed in the livestream, this song happens when she is at the club with her boyfriend. She is sitting there with her lover, looking all gorgeous and sassy. There is no question that she gets a lot of eyes turned towards her. But everybody knows that she has a "situation" going on with her. So nobody approaches her.
This one guy, especially, has a keen eye and catches hers. Lauren knows he will not make a move on her. The lyrics here, although not pronounced out loud, can give us a big hint;
I got a situation, I can tell you wanna know
How you can take an honest girl and turn her to a…

Lyrics on Genius.com
What is your best guess for this absent word in this situation that rhymes with "know?" We can guarantee that the word is "hoe." In that light, we can assume that the singer was on the prawl for her hunt.
Lauren is willing to take a gamble on this new boy, but it's going to take a lot more than flaunting his diamond chains and abs to change her mind.
She admits she is a bit tipsy, and she invites this new guy to come on stronger than the liquor she is having if he wants to take her home. Unfortunately, we are not hearing the end of this battle of the wits in "More Than That" single. What we hear lastly is the singer saying that she is stronger than the liqour she is having and she would have another shot of that. As the bottle empties away, we know she is bound to drop her tight grip on her rules. Who knows, that guy might get lucky to date Lauren Jauregui.
Do let us know what you think about this brand new single "More Than That" by Lauren Jauregui. We are expecting a steamy music video for this!
Complete Lyrics to "More Than That" by Lauren Jauregui