Tove Lo is an amazing upcoming artist. The views on "Cool Girl" music video alone will tell you how she has quickly become a main source of attraction in the music industry. The song was released several weeks ago and in one listen we knew that it was going to be a hit, and it was.
"Cool Girl" is a single from Tove Lo's upcoming studio album 'Lady Wood'. She is in full promotional mode for the album release on 28th October, 2016.
Babes my second album is coming and I'm so proud, excited & terrified. Full on LADY WOOD. Out Oct 28th. #LADYWOOD pic.twitter.com/ukj4QJCQQi

— Tove Lo (@ToveLo) August 17, 2016
Watch "Cool Girl" Music Video
For us, at JustRandomThings, this is one of those instances where the music video did not live up to the expectations of the song. We fully on expected something freaky-but not bizarre creepy. In the "Cool Girl" music video we see Tove Lo dressed in an overall and getting freaky on a coffin in the middle of nowhere and doing some dirty dancing on top of a car near an apartment. We expected more of a story line, to go along with the lyrics.
I'm a, I'm a, I'm a cool girl, I'm a, I'm a cool girl
Ice cold, I roll my eyes at you, boy
I'm a cool girl, I'm a, I'm a cool girl
Ice cold, I roll my eyes at you, boy

 

Rules you don't like, but you still wanna keep 'em
Said you want fines for whatever reason
Show we can chill, try and keep it platonic
Now you can't tell if I'm really ironic
---
Download "Cool Girl" Single on iTunes / Amazon
---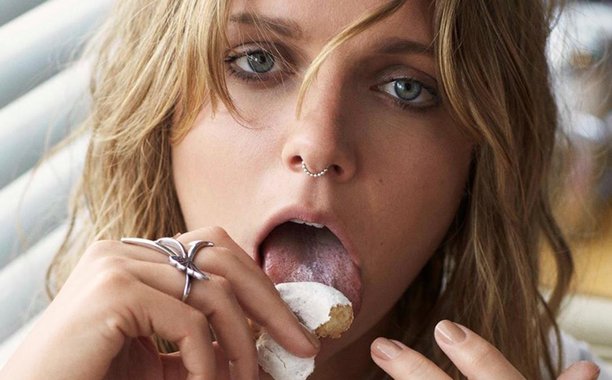 Even the artwork for the track mislead us.
However, it looks as if this music video is just the prelude to a bigger story, to be continued in one of the tracks 'Fairy Dust Chapter 1' of her upcoming album. So wel shall keep our fingers crossed for a better ending to this poor start.
Well, let us know what you think about the song and the music video.