"Delicate" is the fifth song off of Taylor Swift's sixth studio album 'Reputation.' The song has a happy tune and a happier Taylor Swift and is rumored to be speaking about her current boyfriend Joe Alwyn.
"Gorgeous" from the same album is also rumored to be about Joe Alwyn, whom she has supposedly been in love with for the entirety of 2017. "Delicate" has a more sweet resonance and a fairy-tale sounding tune.
The song speaks about Taylor Swift in 2017-her relationship and all the public criticisms she has been getting. Let's look at the song's meaning in depth.
Listen to "Delicate" by Taylor Swift
---
Buy 'Reputation' Album on iTunes and Amazon
---
Lyrics Review and Song Meaning of "Delicate"
Taylor Swift gets very honest in "Delicate," as she says her reputation has got a hit recently. She calls her reputation being the lowest it had been. This is due to several reasons such as her long list of exes, trademark claims, Kanye West debacles, and Calvin Harris drama. It should also be noticed that none of these are due to her own fault.
Taylor Swift says for him to be with her at such a bad time, he must be liking her for who she is.
Dark jeans and your Nikes, look at you
Oh damn, never seen that color blue
Taylor Swift seems to be fascinated with the color blue of late. Joe Alwyn is said to have bright blue eyes. Taylor Swift speaks about the same blue eyes in "Gorgeous" as well.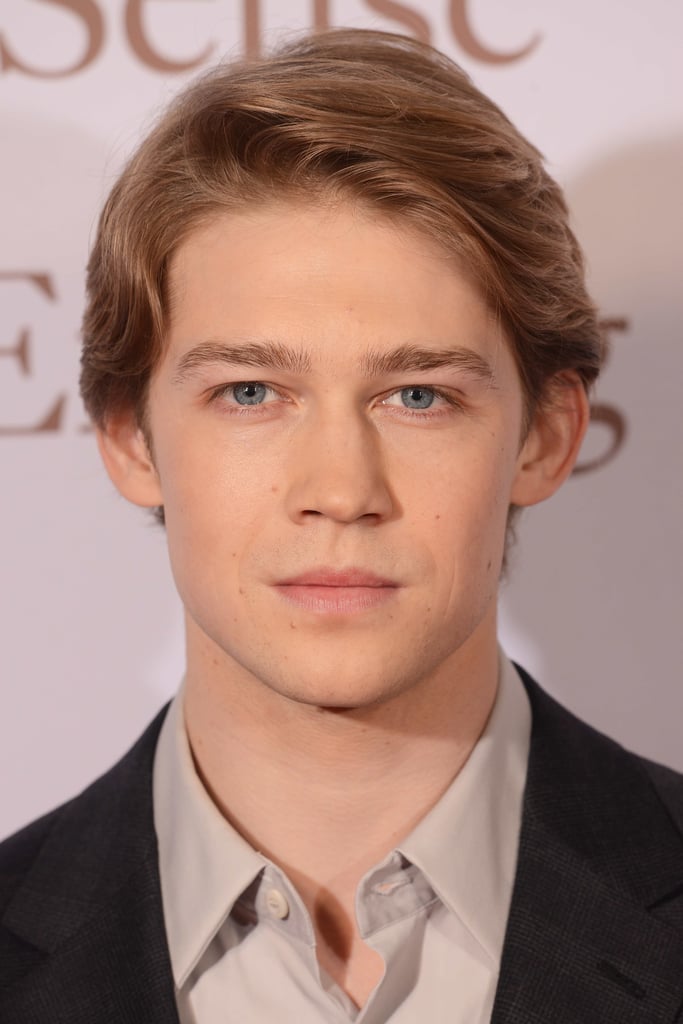 The song "Delicate" is believed to be speaking about the status of her relationship with her current boyfriend Joe Alwyn. Taylor's personal life has suffered massively due to very indecent invasions of her privacy and hence Taylor has been very careful to keep this new relationship under the radar. She has been quite successful in keeping herself and her boyfriend out of the media in 2017. And with all the hate comments she is getting from other artists and people alike, she believes that her love life is quite fragile or delicate.
Is it cool that I said all that?
Is it chill that you're in my head?
Taylor Swift and Joe Alwyn are still in their early stages of dating and even the slightest move out of track could hinder their relationship. So Taylor Swift is constantly worried that she might step in the wrong direction and disturb something so delicate.
Taylor Swift gets explicit about her relationship with Joe Alwyn in this song.
Handsome, you're a mansion with a view
Do the girls back home touch you like I do?
Long night, with your hands up in my hair
She is utterly infatuated with his looks and personality that it spawned two songs about him in the same album. Taylor speaks about their carnal affairs in her apartment on the Upper West Side.
Taylor Swift has been very protective over this relationship for the past year and Joe Alwyn has not abused her popularity or talent in any sort. Both the lovers are laying low and moving on with their schedules as usual. We think they both realize that they are in a very delicate situation, given Taylor's reputation.
We love this song. It has a different tune and melody than the ominous trap music we had from the first few tracks of the 'Reputation' album.
Do you have different interpretations of the song? Let us know in the comments below and share this article with other Swifties. Check out the complete lyrics on Genius.
Check out more lyrics reviews of 'Reputation' album below
1. …Ready For It?
2. End Game (featuring Ed Sheeran and Future)
3. I Did Something Bad
4. Dont Blame Me
5. Delicate
6. Look What You Made Me Do
7. So It Goes…
8. Gorgeous
9. Getaway Car
10. King of My Heart
11. Dancing With Our Hands Tied
12. Dress
13. This Is Why We Can't Have Nice Things
14. Call It What You Want
15. New Year's Day