Merely one year after Justin Bieber's massively successful album 'Changes,' Justin Bieber returns to announce a brand new album titled 'Justice.' And this is Justin's way of spreading some love and healing to the world in trying times.
The 26-year-old Bieber professed his love to his wife Hailey Bieber in much of his last studio album 'Changes.' The album reached #1 on charts in the USA, the UK, Canada, Sweden, and more, and sold over 2 million copies worldwide.
Justin Bieber took to social media today to announce his seventh studio album 'Justice.' Announcing the album and album artwork, the superstar went on to Tweet out several messages explaining the background of the album.
In a time when there's so much wrong with this broken planet we all crave healing and justice for humanity. In creating this album my goal is to make music that will provide comfort, to make songs that people can relate to and connect to so they feel less alone
Suffering, injustice and pain can leave people feeling helpless. Music is a great way of reminding each other that we aren't alone. Music can be a way to relate to one another and connect with one another
I know that I cannot simply solve injustice by making music but I do know that if we all do our part by using our gifts to serve this planet and each other that we are that much closer to being united
This is me doing a small part. My part. I want to continue the conversation of what justice looks like so we can continue to heal
Justin Bieber's 'Justice' Album Artwork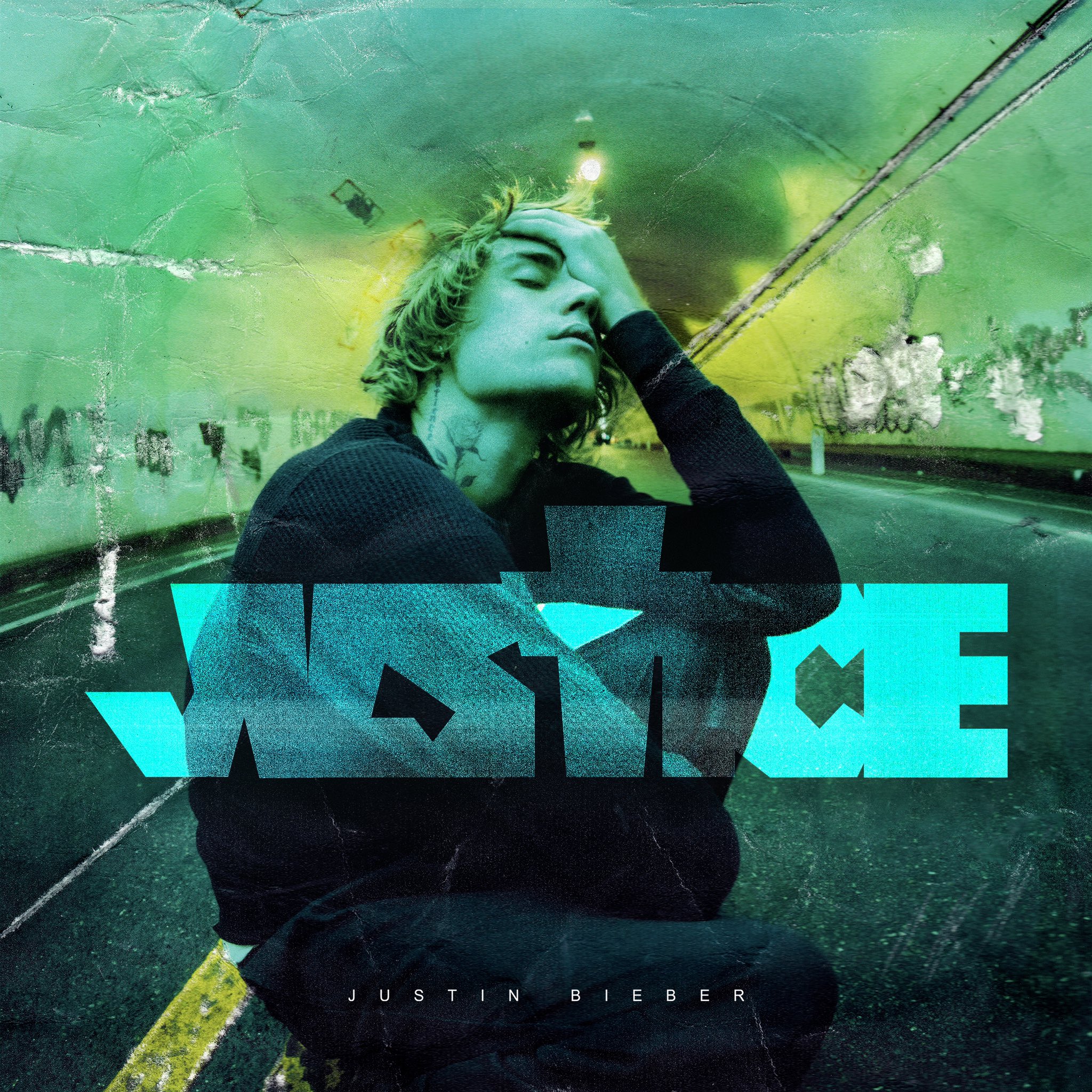 'Justice' Album Tracklist
Deserve You
As I Am (Ft. Khalid)
Holy (Ft. Chance the Rapper)
Unstable (Ft. The Kid LAROI)
MLK Interlude
Die For You (Ft. Dominic Fike)
Somebody
Peaches (Ft. Daniel Caesar & GIVĒON)
Love You Different (Ft. BEAM)
Loved By You (Ft. Burna Boy)
Lonely by Justin Bieber & benny blanco
Angels Speak
'Justice' Album Release Date
Justin Bieber announced that the album released on March 19, 2021.
'Justice' Album Review
Much like his previous album, Justin Bieber's 'Justice' album is a sweet adoration of love. Many songs on the album talk about his love for his partner–Hailey Bieber. It is nice to see that their love has not died at all since their marriage in 2018.
Songs such as "Lonely" and "Anyone" talk about being alone in this world despite having millions of fans around the world and a wonderful wife. On "Unstable," he adds how there were times of very low points in his life. However, he also adds that he was very fortunate to have his wife by his side all throughout these difficult times.
In March 2019, Bieber announced on social media that he will be taking a break from music to focus on his personal life and his marriage with Hailey Bieber. However, this break did not last long as he announced his sixth studio album 'Changes' in December 2019. During the same time, Justin Bieber also revealed that he suffered from Lyme disease.
An interesting turn of events is Justin Bieber's attempt to bring in the topic of 'justice' to conversation. For this, Bieber brings in late Martin Luther King Jr, and some of his infamous speeches on justice. An entire time slot on the album is dedicated to an excerpt of a speech by MLK Jr. from 1967. This is titled "MLK Interlude."