If any of you watched last year's Victoria's Secrets Fashion Show, you would probably remember how Taylor Swift performed there. She pretty much stole the show. The models were out-looked by gorgeous Taylor dressed in a sizzling dress and showcasing her gorgeous legs. That night, probably some Victoria's Secrets models felt quite insecure about themselves. LOL.
This year too Taylor Swift will be performing at the Victoria's Secrets Fashion Show and I can predict it is going to be nothing less than 'Swiftabulous' (Credits goes to my Tumblr friend for coming up with this name).
Taylor already left to London for the VS fashion show tomorrow. She was spotted doing some shopping in London.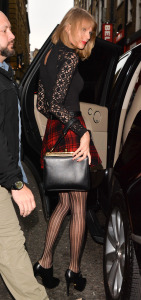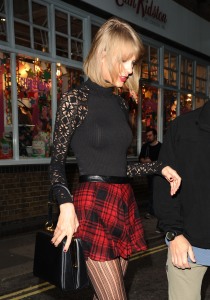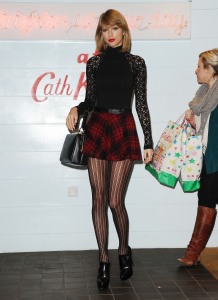 Taylor Swift was also spotted with some angels from this year's Victoria's Secrets Fashion Show.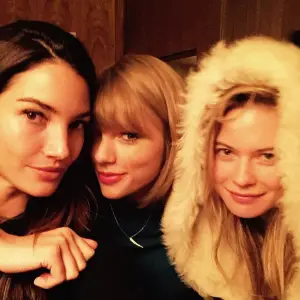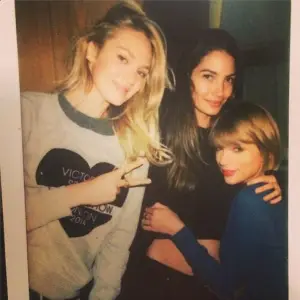 So everything is ready for the VS Fashion Show 2014 tomorrow. If you plan on tuning into watch the fashion show here are the details from their Official Facebook page.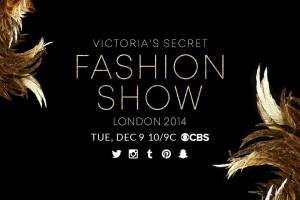 Only a few days left for that spectacular event. Taylor's best friend Karlie Kloss will also be walking down the ramp this year. Something special is bound to happen. 😉
Taylor Swift will most likely be performing a song out of "1989". I think this album will do a lot more justice to a fashion show than a Country album would. This the era of POP–and Taylor is the Queen. Most likely she will perform "Blank Space", "Shake It Off" or even something a little slow based on the mood on the show. We wouldn't know till a few more days.
Collaborations?
What makes this years' VS Fashion Show even more spectacular is the fact that a few more distinguished artists will be performing alongside with Taylor as well. They are Ed Sheeran, Ariana Grande and Hozier. Taylor and Ed collaboration maybe?
Anyway tune into CBS on December 9 at 10 PM to witness all the magic.