BRIT Awards is prepping for one of the biggest events in it's history. Proof: Three of the biggest artists right now will be performing at the BRIT Awards 2015, which is scheduled to be on February 25, 2015. All three artists are no strangers to the BRIT Awards as all three has been nominated or won a BRIT.
Surprisingly enough Taylor Swift does not have BRIT since. She was nominated for "International Breakthrough Artist" in 2010 and "International Female Solo Artist" in 2013 and lost both categories. So BRIT Awards 2015 will be the first BRIT she wins, Yes, I'm that confident.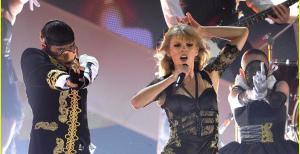 Taylor Swift's multi-platinum POP adventure "1989" album will be competing in this years' BRIT Awards. And that means some guaranteed awards. Taylor Swift's hit single "Shake It Off" alone got nominated for three Grammy awards. "1989" was too late to be eligible for Grammy's this year. But it will be eligible for BRITS. I have high hopes that she will claim more than one awards. Possible categories are: pop female artists, pop album, pop single, music video and pretty much every other pop category.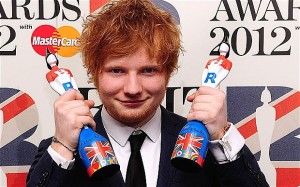 Ed Sheeran is a two-time BRIT winner. And he is also having the best year of his music career. Ed's second studio album "X" climbed up music charts all around the world.  He became the most streamed artist on Spotify. His singles are just beyond this universe. Ed Sheeran recently won "British Artist of the Year" by BBC Music Awards. So he will be a strong competitor at the BRITS 2015.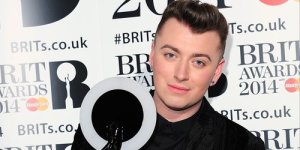 Sam Smith grabbed a BRIT this year. His latest/debut album "In The Lonely Hour" and the singles off it got him nominated for SIX Grammys. So he is guaranteed to bag a few of them, and that makes him a strong competitor at the BRIT Awards.
The BRIT Awards 2015 will be held at The O2 in London on Wednesday 25 February 2015. Catch the award ceremony live on ITV.