There were so many award winners tonight at the 57th Grammy Awards. And there were so many absolutely brilliant performances tonight. But nothing comes closer to this epic union of two of the biggest celebrities in music. Taylor Swift and Kanye West started off on the wrong foot, but they buried the hatchet at the 2015 Grammy Awards. They were seen talking, smiling, and eventually hugging each other, putting the past events behind them. So damn amazing!
Taylor Swift and Kanye West Spotted Talking at 57th Grammy Awards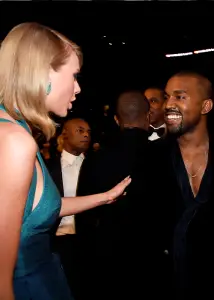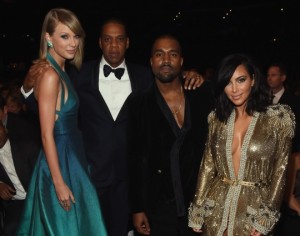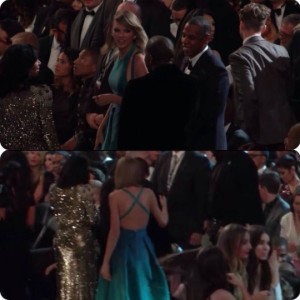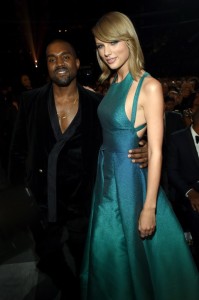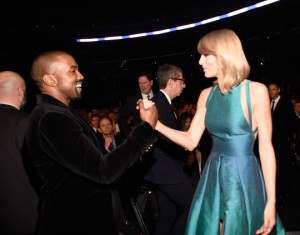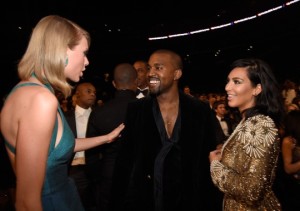 Believable now? This wasn't all of it. Taylor Swift and Kanye West hugged each other, I repeat, they hugged.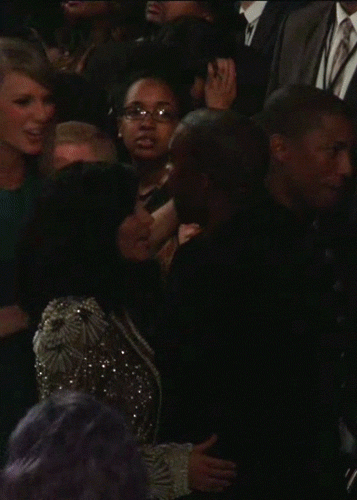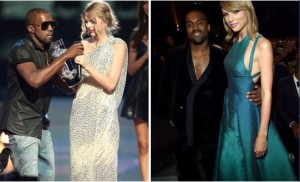 Update: