It was all about Taylor Swift last night at Academy of Country Music Awards, when she was honored with 50th Anniversary Milestone Award at ACM Awards 2015. The plot: Taylor Swift's mother, Andrea Swift, had the privilege to present her the award on stage. It was a sight to behold.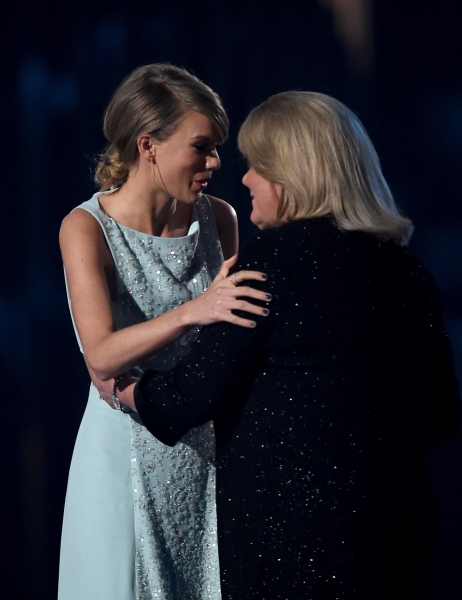 Earlier this month Taylor Swift revealed on Tumblr that her mother was diagnosed of a cancer during last January.
So it makes all the more emotional to see Andrea Swift presenting an award to her daughter. Mamma Swift also had some insightful things to say about her daughter.
Andrea Swift talked about Taylor's passion for song writing:
"Her favorite thing in the world to do has been to write a song, tell a story, play a guitar or a piano, and I've seen those things carry her through every emotion, every experience in her life — good or bad,"

 
Ever wondered how Taylor Swift's "Love Song" came into be?
"Her dad and I strongly disapproved of a certain young man. She was mad — she was real mad — and she went to her room and closed the door, and came out about an hour later with a song called 'Love Story.'"

 
She got really emotional about the career Taylor has had so far and how proud she is as a mom.
"I witnessed a young girl with very few friends become a young woman with many, learning to stand up for herself and the things she believes in, being brave enough to explore her musical curiosity, having a voice against those who hate, and giving of herself to those in need. I am a very proud mom."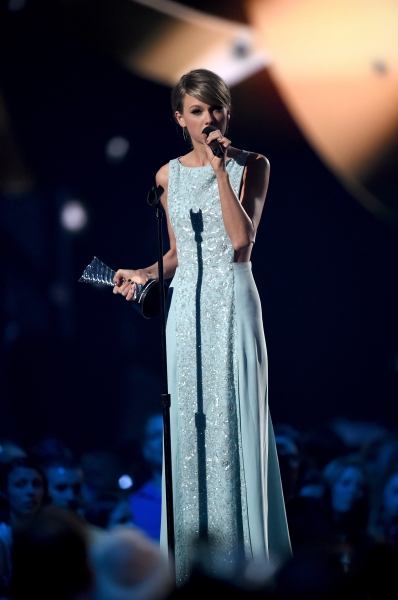 Watch Taylor Swift accept 50th Anniversary Milestone Award at ACM 2015 from Andrea Swift
Was it emotional or what?
Got any thoughts on the events? Leave a comment.