2 Chainz has a new album out and everybody is losing their minds. This album will be one for the record books as the football legend LeBron James has had a hand in the production of the album. 'Rap Or Go To The League' album tracklist kicks off with "Forgiven" in which is included a real audio recording from one of 2 Chainz's highschool football games of him being announced in the game line-up.
This gives us a hint as to what the album title 'Rap Or Go To The League' means. 2 Chainz is indicating that his life choices would have been two-fold: a career in rap or a career in the football leagues. We believe, he made the right choice. The album artwork shows a plastic basket hung up on a wooden light pole. The basket appears golden, which could be a reflection of what 2 Chainz thinks of the game.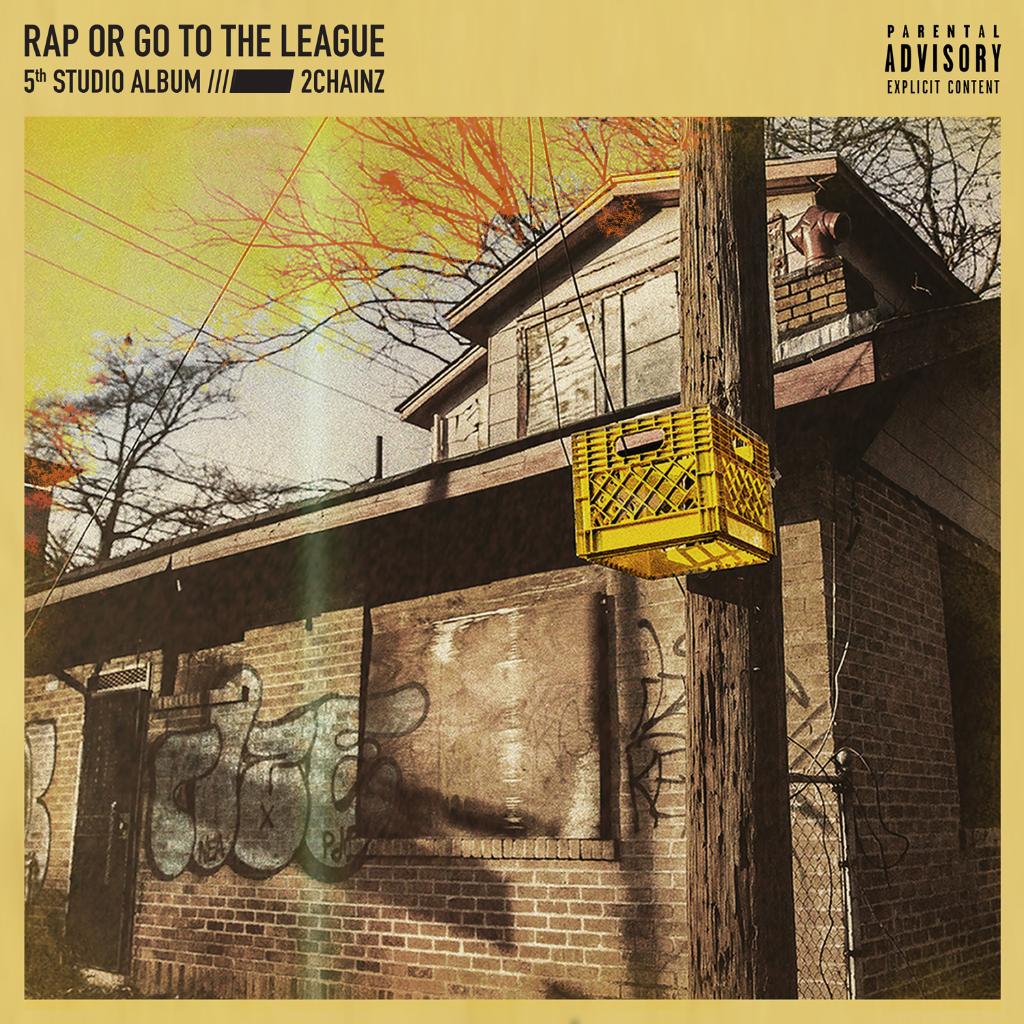 The fifth studio album features an impressive 14 tracks spanning over 55 minutes in playtime. The tracklist also contains an impressive guest list of A-listers of the music game. From Ariana Grande to Kendrick Lamar to Lil Wayne to Ty Dolla $ign and the list goes on.
Complete Tracklist of 'Rap Or Go To The League' Album by 2 Chainz
Forgiven [feat. Marsha Ambrosius]
Threat 2 Society
Money In The Way
Statute Of Limitations
High Top Versace [feat. Young Thug]
Whip [feat. Travis Scott]
NCAA
Momma I Hit A Lick [feat. Kendrick Lamar]
Rule The World [feat. Ariana Grande]
Girl's Best Friend [feat. Ty Dolla $ign]
2 Dollar Bill [feat. Lil Wayne & E-40]
I Said Me
I'm Not Crazy, Life Is [feat. Chance The Rapper & Kodak Black]
Sam
---
Download 'Rap Or Go To The League' Album on iTunes and Amazon
---
2 Chainz delivered an emotional performance of the first track on the album "Forgiven" with Marsha Ambrosius on The Tonight Show Featuring Jimmy Fallon on February 28th. Watch the clip below.
Stream the full album below.
Drop a comment about the album below.