When it comes to releasing albums, Taylor Swift is the ultimate tease. She also gets plenty of opportunities to tease the fans as well. Taylor Swift appeared a new 'Target' commercial and the video talked about how her move to New York City inspired her to write the track 'Welcome To New York' in her upcoming album 1989. In the last 30 seconds of the commercial a background music starts playing and it is a snippet of the upcoming "Style" track.
Listen to a 30-Second Preview of "Style"
https://www.youtube.com/watch?v=o7izx8zxX5E
The lyrics from the 30 second preview goes as;
"You got the long hair, slicked back, white T-shirt,

And I got that good girl faith and a tight little skirt,

And when we go crashing down, we come back every time,

Because we never go out of style."
A few days ago an alleged list of tracks from Taylor's upcoming '1989' album was leaked.  In that list the third track is named 'Style'. So yet another track from the alleged leak gets confirmed. So far the list has been accurate about all the tracks released.
Back to the song at hand- the new track 'Style' is very strongly rumored to be about Taylor Swift's ex-boyfriend Harry Styles of OneDirection. This is merely a speculation, but there are hints proving the point.
This is the typical image of Harry Styles. This just came up when you Google just his name. So how well is Harry Styles described in Taylor Swift's new track 'Styles? Almost 100%
"You got the long hair, slicked back, white T-shirt.."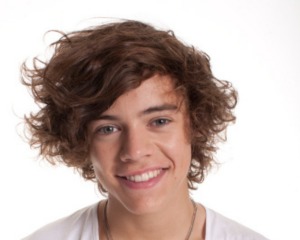 Long hair, check. Slicked back, check. White T-shirt, check…
I do not know what or who Taylor had in mind when writing this song. But it is very safe to assume that it was Harry Styles. At least that's what myself and all other Swifities will believe. There is no denying about this fact, Taylor…
 Also I got to admit that 'Style' sound a lot better than "Welcome To New York". Still "Out of The Woods" is my favorite track of 1989 album so far.
 Pre-order/buy Taylor Swift's 1989 here: Amazon / iTunes