Rapper Kanye West officially announced his upcoming album, titled 'Donda: With Child,' on social media today. The 'speculations' of the album surfaced last week when Kanye West Tweeted about the album and deleted it immediately. However, it was not missed by the fans.
Kanye West dedicates this album to her late mother 'Donda,' and released the title track of the album on July 12, 2020. "In loving memory of my incredible mother on her birthday 🕊 My mom reciting KRS1 lyrics This song is called DONDA," the rapper Tweeted on July 12, 2020. Today, on July 22, 2020, Kanye West took to Twitter to announce the release date and tracklist of the album.
And there's more. Kanye also announced that he will be dropping a 'movie' of the same title along with the album…
'Donda: With Child' Album Cover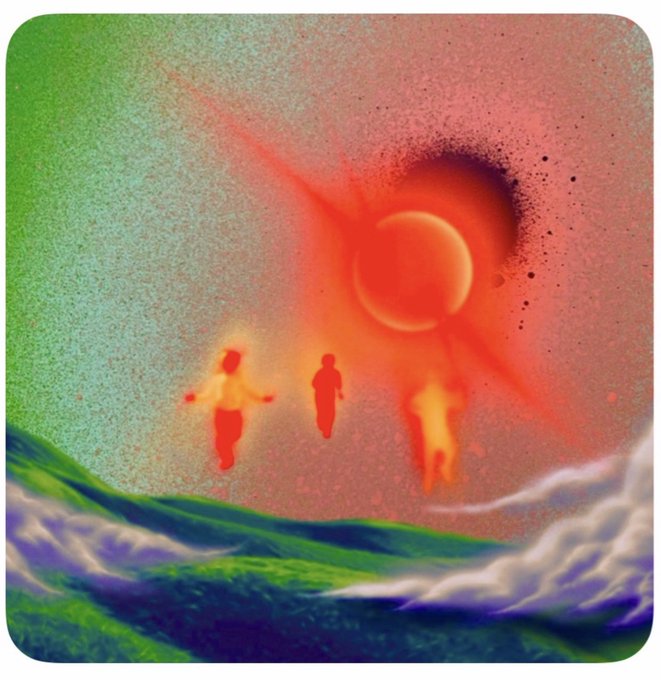 The actual 'DONDA' album cover ended up being a plain black square.
---
---
Kanye West 'Donda' Album Tracklist
Kanye revealed the below tracklist on July 22, 2020, when he first announced the album release in less than a week.
Donda Chant (Ft. Syleena Johnson)
Jail (Ft. Francis and the Lights & JAY-Z)
God Breathed (Ft. Vory)
Off the Grid (Ft. Fivio Foreign & Playboi Carti)
Hurricane (Ft. Lil Baby & The Weeknd)
Praise God (Ft. Baby Keem & Travis Scott)
Jonah (Ft. Lil Durk & Vory)
Ok Ok (Ft. Fivio Foreign, Lil Yachty & Rooga)
Junya (Ft. Playboi Carti)
24 (Ft. Vory)
Remote Control (Ft. Tony Halstead & Young Thug)
Moon (Ft. Don Toliver)
Donda (Ft. Ariana Grande, The World Famous Tony Williams)
Keep My Spirit Alive (Ft. Conway the Machine, KayCyy & Westside Gunn)
Jesus Lord (Ft. Jay Electronica, The LOX & Swizz Beatz)
New Again (Ft. Chris Brown)
Tell The Vision (Ft. Pop Smoke)
Lord I Need You (Ft. Sunday Service Choir)
Pure Souls (Ft. Roddy Ricch & Shenseea)
No Child Left Behind (Ft. Sunday Service Choir & Vory)
Jail Pt. 2 (Ft. DaBabt & Marilyn Manson)
Ok Ok, Pt. 2
Junya Pt. 2 (Ft. Playboi Carti & Ty Dolla $ign)
Jesus Lord Pt. 2 Lyrics
'Donda' Album Release Date
After a full year since the original release date of the album, Kanye West confirmed the release date of the 'Donda' album to be on July 23, 2021. And as usual, the album has been delayed for two more weeks, stating the official release date to be August 6.
After all of the delays and reschedules, Kanye West released the 'Donda' album, without prior announcement, on August 29, 2021.
Listen to 'DONDA' Full Album by Kanye West
Stay tuned for the full album review as soon as the album releases.