It almost feels like it has been too long since the world was blessed with new Harry Styles music. In fact, it has been nearly three years since the British superstar's last album 'Fine Line,' which had a massive impact on the music sphere. So, it makes sense that Harry's new album, titled 'Harry's House,' is one of the most anticipated album releases of 2022.
'Harry's House' is the third studio album in Harry Styles' solo discography. The album follows Harry's sophomore album 'Fine Line' (2019), which contained some massive hits such as "Watermelon Sugar," "Adore You," "Falling," "Golden" and more.
'Harry's House' album has only had one single as of this article, and we are at less than a month for the release date.
Harry Styles 'Harry's House' Album Artwork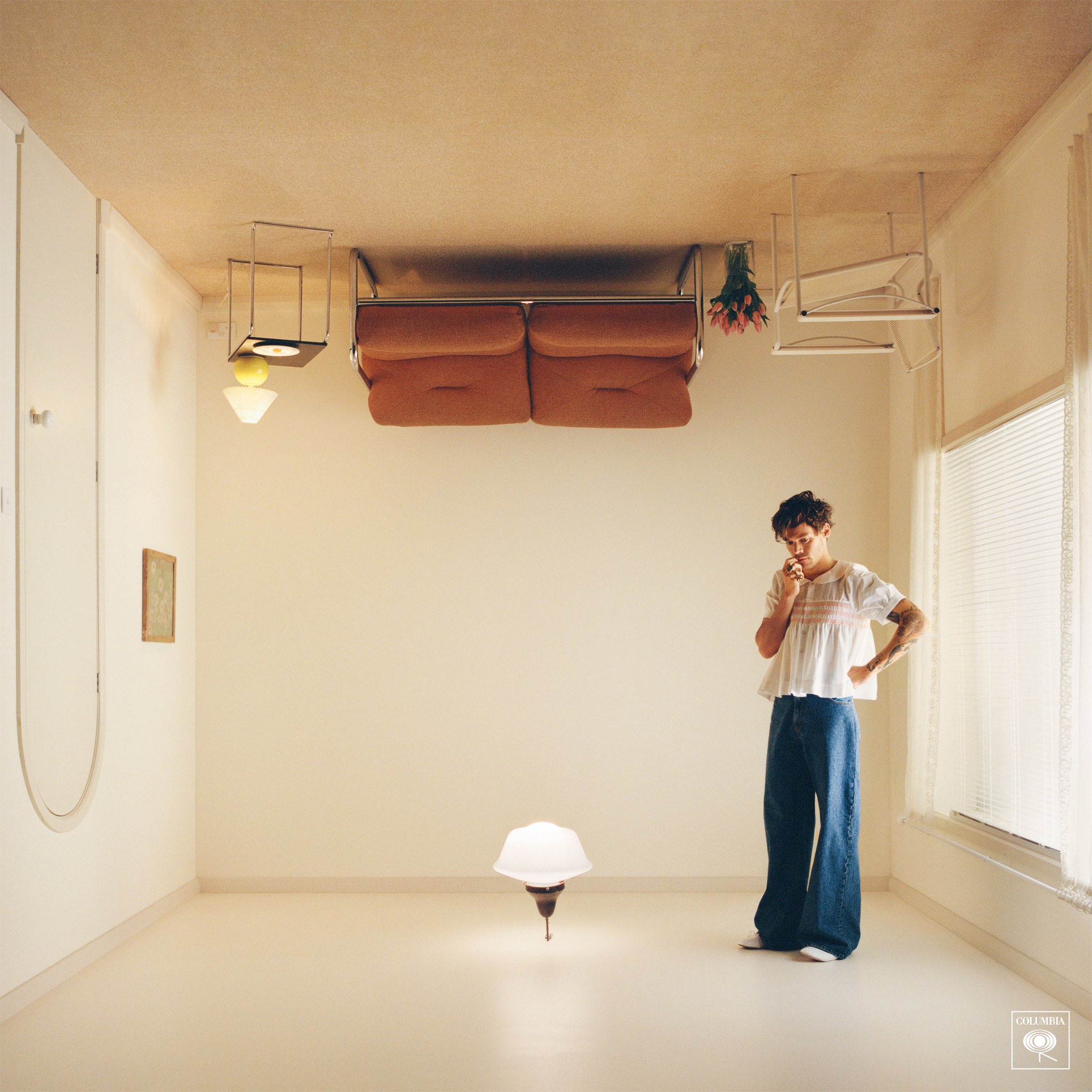 The album cover shows Harry Styles dressed in a blouse top and baggy jeans standing on, seemingly an inverted house. This is a clear symbol of his life being inverted – or upside-down! The inspiration for the album could have been drawn during the COVID-19 pandemic lockdowns, where most people's lives were flipped around. So is Harry's House, and we will find out why soon enough.
'Harry's House' Album Tracklist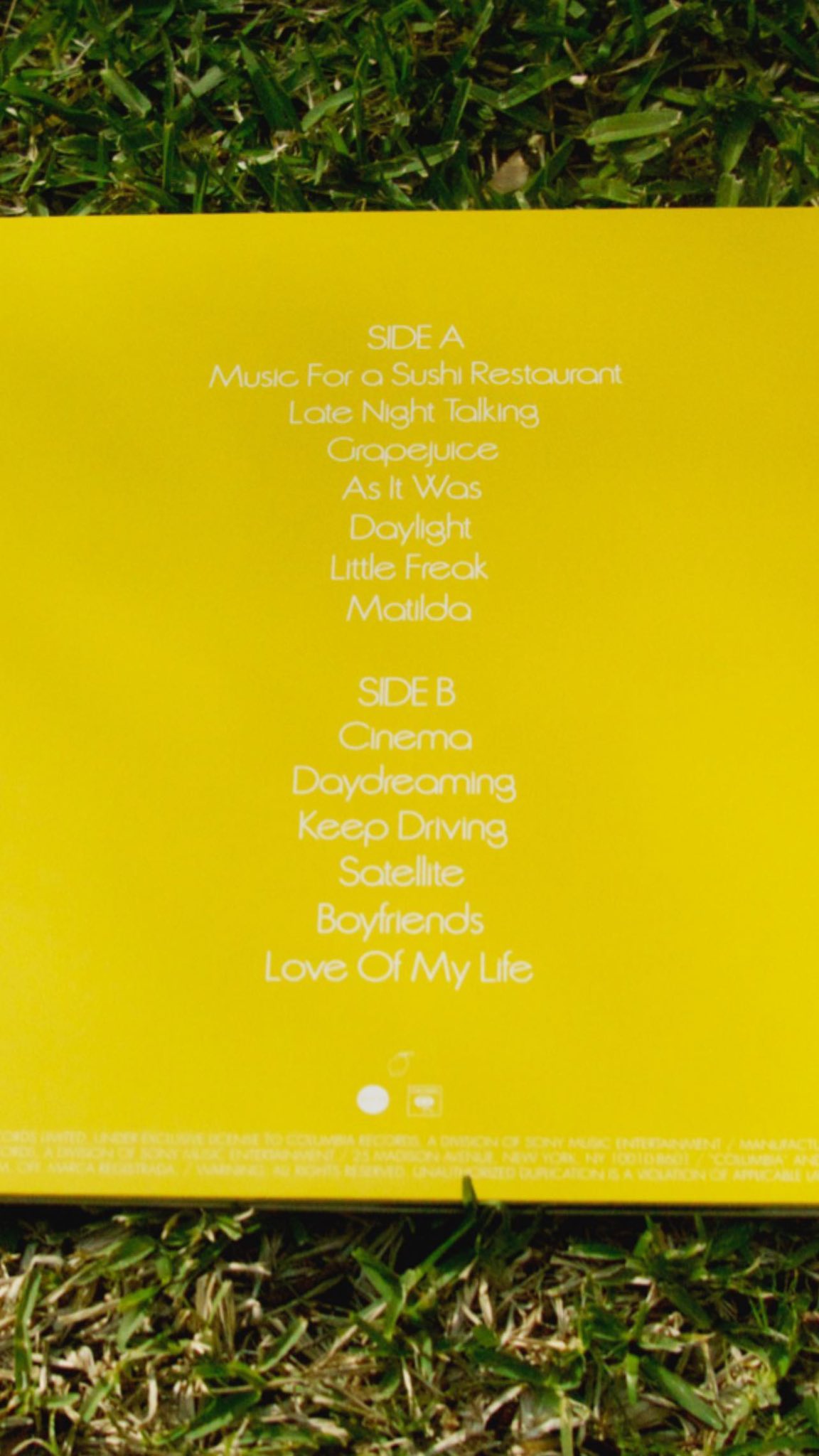 With a few weeks for the full album release, Harry Styles revealed the full tracklist of the album.
Music for a Sushi Restaurant
Daydreaming
Keep Driving
Satellite
---
Download 'Harry's House' Album on Apple Music & Amazon
---
In an interview with Apple Music, Harry Styles explained the inspiration and meaning behind 'Harry's House' album;
I wanted to make an acoustic EP, all in my house, and make it really intimate. It's named after the Japanese pop pioneer [Haruomi] Hosono, who had an album in the '70s called Hosono House. I immediately started thinking about what Harry's House might look like. It took time for me to realise that the house wasn't a geographical location, it was an internal thing. When I applied that concept to the songs we were making here, everything took on new meaning. Imagine it's a day in my house or a day in my mind. What do I go through? I'm playing fun music. I'm playing sad music. I'm playing this, I'm playing that. I have doubts. I'm feeling stuff. And it's all mine. This is my favourite album at the moment. I love it so much. And because of the circumstances, it was made very intimately; everything was played by a small number of people and made in a room. To me, it's everything. It's everything I've wanted to make
The full album was released on May 20, 2022.