Taylor Swift is always up for the dramatics. Almost all the singles she has released this year have been hinted or teased before the release date. She knows her fans crave for something new and she delivers it after weeks of sweet torture. Right now she is in a spree of releasing little lyric lines from the tracks on her upcoming 1989 album.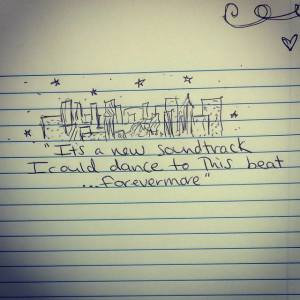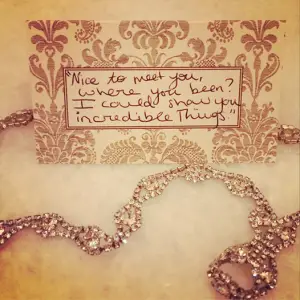 So the tease continues… You can follow these lyrics with #1989lyrics
She starred in a Diet Coke advertisement a few days ago. The advertisement is about Diet Coke, Taylor Swift and her cats-specially Olivia.
Towards the end of the advertisement a background music plays and it is another new track. Well, a very small part of the track. The only lines we get to hear are "And that's how it works, that's how you get the girl." This could be another romantic song from 1989. It's too early to decide. But one thing is clear. The new track will be nothing like "Shake It Off" or even "Out of The Woods". She It Off was just popping and energetic and Out of The Woods was exactly the opposite. This new track feels like something in the middle of the other two. But it is also a POP song. So Taylor is clearing sending out a message that her 1989 album will be more POP than Country.
1989 will be released on October 27. If past is any indication (RED album to be precise), Taylor will release at least 5-6 singles before the full album comes out. Up until now only two full tracks have been released. So it is safe to guess that Swifties are in for a treat in the next few days.