A few months back Fifth Harmony released their farewell video "Don't Say You Love Me" and announced that the group will be taking a break. The video showed the bond between the girls and they did keep a door open for future reunions. This fall-out comes after Camila Cabello left the group last year and launched a massively successful solo career with massive hits such as "Havana" and "Sangria Wine." Lauren Jauregui is the last member to launch her solo career with the brand new single and video "Expectations," after months of Fifth Harmony disbandment.
Lauren Jauregui says "Expectations" was an easy song to make: "just like came out of me… I had a feeling, I went into the studio, I wrote it and it was done," she spoke to an interview with iHeartRadio.
She also spoke about Fifth Harmony with The Rolling Stones magazine:
"Once Fifth was over was when the shackles [came off]. I can't create when I feel stifled. That's just not in my capacity. I need to feel free."
Looks to be there is some pain left in the falling apart of Fifth Harmony members still.
Watch "Expectations" Music Video by Lauren Jauregui
The song is written and music video creative direction is done by Lauren Jauregui herself.
---
Download "Expectations" Single on iTunes and Amazon
---
The music video is fully black and white to enhance the effect of the song meaning of killing yourself with expectations. We see two Laurens in the video. A white-gowned Lauren to possibly indicate innocence and a black-leathered Lauren to indicate a powerful and self-actualized Lauren. Towards the end of the video, we see the leathered Lauren slitting the throat of the other Lauren signifying one version of her is over now. Maybe, she is referring to her Fifth Harmony days as well. The thumbnail on the video shows the black leathered Lauren standing at the feet of a pond, in which the reflection of the white-gowned Lauren appears. So the innocence might not be entirely lost from her, but she is clearly putting that version of hers underground.
Lyrics Review and Song Meaning of "Expectations"
Verse 1
We get a glimpse into the mind of Lauren who is laying on her bed, awake, wondering about her husband or lover.
It's 10 minutes past 3 am and he has not returned home. Lauren knows that the club closes at 2 am, which means he has gone someplace else. She has already gone through about 7 different scenarios of where her man could be. We can assure that one of those scenarios would definitely be of him sleeping with another woman after the club.
This is not the first time this has happened either.
Chorus
Lauren Jauregui wishes she had no expectations out of this man or this relationship. For some reason, they do not choose to talk about it either. They lay in the same bed, some nights, and fall asleep without talking out their issues. This only makes the wound get worse and worse.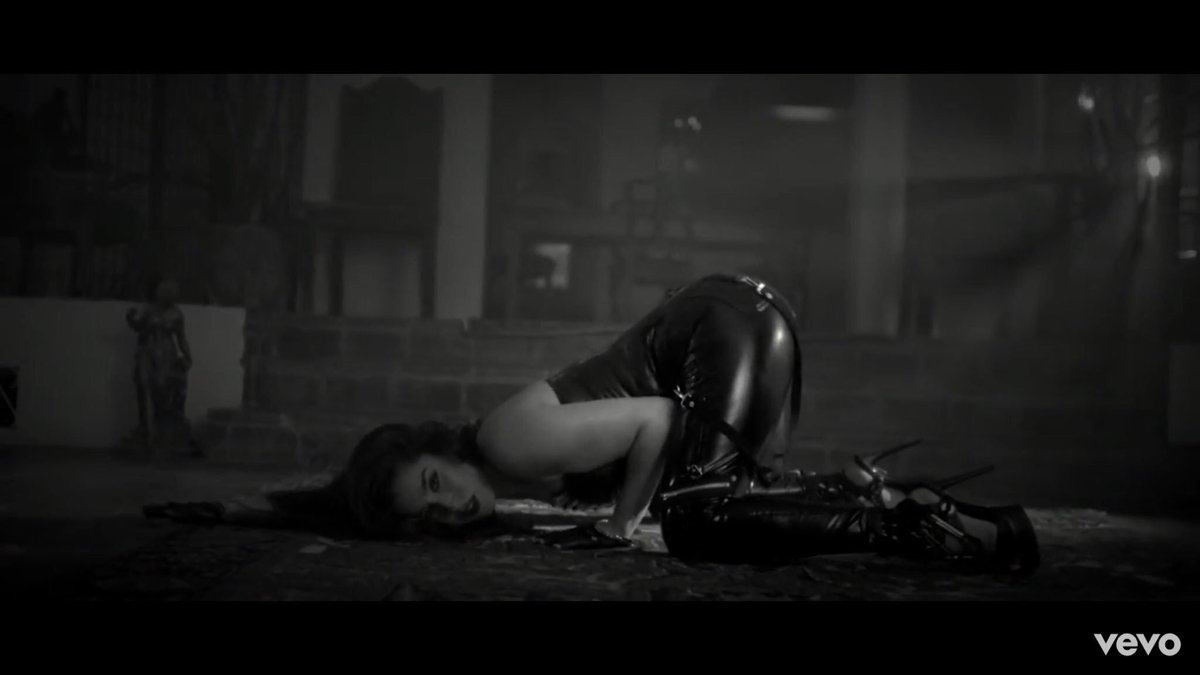 Verse 2
Lauren says that all she expects from this relationship is open communication and respect for her. She deserves to be loved, and she deserves to be respected by looking into her needs. But there is no communication happening between them and so the man does not know what Lauren wants.
In the song she wishes that she did not have these expectations from this relationship. But everybody has expectations off of a relationship. When these expectations from both parties do not align, problems erupt. Then it is up to effective communication for things be resolved.
What do you think about this debut solo single "Expectations" by Lauren Jauregui? Did the song fit your expectations? Let us know your thoughts on the song and the video in the comments below.
Full Lyrics to "Expectations" by Lauren Jauregui