Taylor Swift is 25, she is a millionaire, a talented musician, a singer-songwriter and these latest stunts prove her sound business strategies. We all know how Taylor Swift's "1989" album got leaked days before the official launch. So has been every album released this year so far. New albums leaking seems to be something out of control for the artists. What they can do it, prevent any further infringement of copyrights by seeking the help of the law.
Why Does Taylor Swift Own Trademarks for Her Intellectual Property?
Taylor Swift has a LOT of official merchandise. There is also a lot of unofficial merchandise. The premise for creating legal barriers is not greediness, it's purely a stand against 'stealing' others work. Every artist works so hard for an album and it's dehumanizing to have their efforts being stolen from them. Taylor Swift doesn't do this to add a few more dollars to her vast wealth, but to show that artists should not tolerate their intellectual property being stolen.
What is a Trademark?
A trademark is a logo, phrase, sentence, symbol, design etc that has been registered to be owned by some part, and it cannot be used by another without legal consent from the party who owns it. Illegal use of trademarks could result in severe consequences.
Pre-1989 Trademarks Owned by Taylor Swift
When an artist confirms themselves as an artist, they should begin by copyrighting and trademarking their stage name, before anything else. So Taylor Swift's trademarks begin with her name itself.
[Note: These are all for educational purposes only. No intention of trademark infringement from the trademarks below. All content was obtained from ps://trademarks.justia.com]
These two words "Taylor Swift" are trademarked. So no one else can use this symbol or phrase for any sort of commercial or non-commercial use without proper consent from Taylor Swift or an authorized party. Clothing, entertainment services, musical recordings, instruments, perfumes, audio and video (and variations of these) cannot contain the phrase "Taylor Swift" without proper legal documentation.
Somehow (for some reason) Taylor Swift managed to trademark "Love, Love, Love" as well.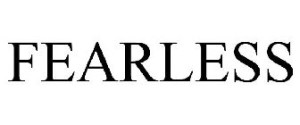 Taylor Swift's second studio album "Fearless" is trademarked as well. This trademark applies for all the categories mentioned above.
Taylor Swift's signature has been trademarked and this applies to all kinds of jewelry besides all the categories mentioned above.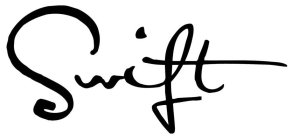 Another two variations of Taylor Swift's signatures.
This trademark owned by Taylor Swift applies for digital media, guitars, printed media, backpacks,plastic key chains, clothing and the list above.
Album names are a must-trademark since they get stolen the most. "Speak Now" trademark owned by Taylor Swift prevents any other using the two words (as appeared) in any unauthorized use.
This is a completely new word made up by Taylor Swift herself. She added "Swift" to "Sweepstakes" and made up "Swiftstakes", so rightly she should own the trademark for this word. She held many Swiftstakes before and during the 1989-era.
Trademarks Owned by Taylor Swift in 1989 Era
"1989" album and the era that follows (now) is the most successsful era for Taylor Swift. And so high is the threat of her material being stolen and being used for unauthorized work. Because of this we see Taylor Swift actively trademarking a lot of new trademarks these days. Lets check them out below.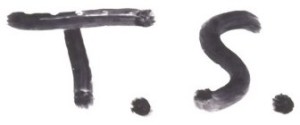 "T.S." standing for Taylor Swift, written in the classic 1989-era style (with a platignum of course. lol.) This trademark applies for pretty much everything!
Taylor Swift is now the proud owner of the term "Party Like It's 1989". I don't know if any products are being sold under this tag, but if you were planning to, you better stop right now. I believe there will be t-shirts with this caption.
"This Sick Beat" is a lyric from "Shake It Off" single off of 1989 album. This trademark too applies to a wide range of products which we will list below.
"Cause We Never Go Out Of Style" is a lyric from Taylor Swift's third single "Style". The track is going to be officially released as a single on the 10th of February, so this seems like a pre-planned move by Taylor Swift.
"Nice To Meet You. Where You Been?" is the starting lyric of "Blank Space".
That's all of the trademarks owned by Taylor Swift relating to her music career. Yes, we mentioned there are over 90. Here we have shown you all the 13 unique trademarks owned by Taylor Swift. Each of these trademarks have been registered under different categories again and again and that roughly amounts up to 90 or so trademarks under various categories of products.
These are roughly the categories each or all of the above trademarks belong to. For a more precise list visit Trademarks.com
---
Clothing, namely, shirts, T-shirts, sweatshirts, jerseys, hats and caps, Entertainment services in the nature of the rendition of live musical performances by an individual, Series of musical sound recordings; pre-recorded cassettes, compact discs, DVD's [ and video tapes ], Cologne; perfume, Audio and video recordings featuring musical entertainment; digital media, namely, downloadable audio files and downloadable video files, Clothing, namely, dresses, hooded pullovers, hooded sweat shirts, jackets, jerseys, sweat shirts, pants and jeans, and hats, Digital media, namely, downloadable audio files and downloadable audio and video recordings, Jewelry, Printed materials and publications, namely, photographs, posters, stickers, songbooks and sheet music, On-line retail store services featuring audio recordings, video recordings, printed publications, printed materials, Calendars; art prints, lithographs; greeting cards, holiday cards, Christmas cards, Cosmetics; Fragrances; Make-up; Non-medicated preparations for the care of the skin, scalp, body and hair, Guitars, Printed materials and publications, namely, photographs, posters, songbooks, tourbooks, Plastic key chains, Bed blankets; Blanket throws, Audio and video recordings featuring music and musical entertainment; Digital media, namely, pre-recorded digital discs, Drumsticks,…..
---
The list goes on and on….
The safest thing for you to do is NOT USE ANY of the trademarks mentioned above ON ANYTHING, FOR ANYTHING. DON'T DO IT, unless you want some jail time.
Take Taylor's word for it, not mine….