Game of Thrones is probably the most popular TV show in the world at the moment. Game of Thrones season 5 premier is just in two days (April 12) and this happens. Ed Sheeran attended a live radio talk show today at The Hits with Polly and Grant. The hosts got to know that Ed is a massive Game of Thrones fan and he is also a huge sword freak. And they put together the best gift ever. And they caught his live reaction on video, which is more precious.
Ed Sheeran Freaking Out Over Jon Snow's Long Claw Gift
That is a real, life-size replica of the 'Long Claw'- the sword wielded by Jon Snow as a brother in Black at the Wall. However this prop is not made of Valyrian Steel, but rather stainless steel, but it still looks pretty damn cool.
---
If you are interested the Long Claw is available on Amazon for purchase. It's quite expensive too.
You can check out this sword on Amazon: http://amzn.to/1D2Jpim
---
Ed Sheeran posted about this on his Instagram profile today.
Ed said he would want to get it signed by Kit (Harington) AKA Jon Snow from Game of Thrones. Probably we will get to see that too.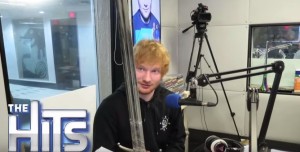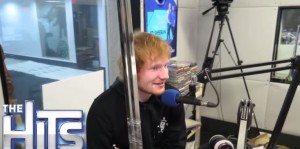 Good for you Ed Sheeran, you have fans who know you. What a perfect gift it was. Credits to Polly and Grant for making this a reality. We know he will be clutching this sword in two days when he watched Game of Thrones season 5 premier.
Any thoughts? Let us know.