It was truly a magical night for the Swifties gathered at the Staples Center tonight for another edition of The 1989 World Tour. Taylor Swift performed her hit tracks from the 1989 album for a jam-packed stadium (which was sold out) obviously.
Ryan Tedder of One Republic joined Taylor Swift on the concert to perform his hit single "Counting Stars." Ryan Tedder is also the main man behind hit singles such as "Welcome To New York" and "I Know Places" from Taylor's latest album.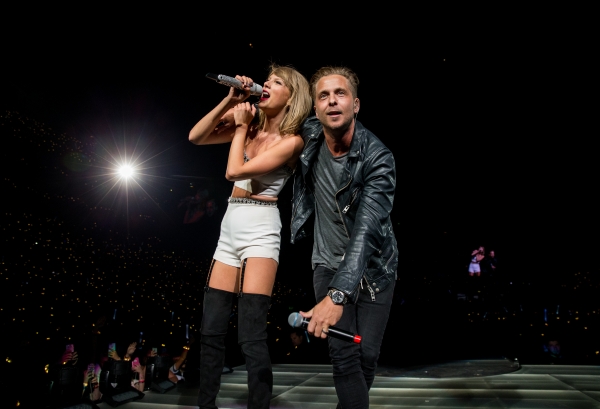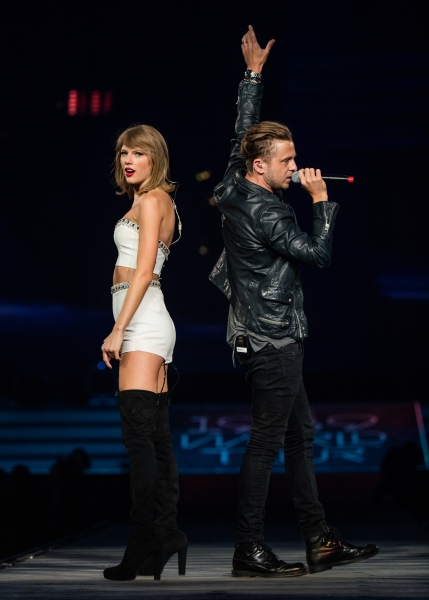 Having a a-list musician on the concert wasn't even the biggest event of the night. Kobe Bryant made a surprise appearance during the night and wished Taylor Swift for yet another global achievement.
Taylor Swift is now the artist with the most sold out shows ever. Watch Taylor's reaction to the surprise Kobe appearance, while the crowd goes absolutely insane.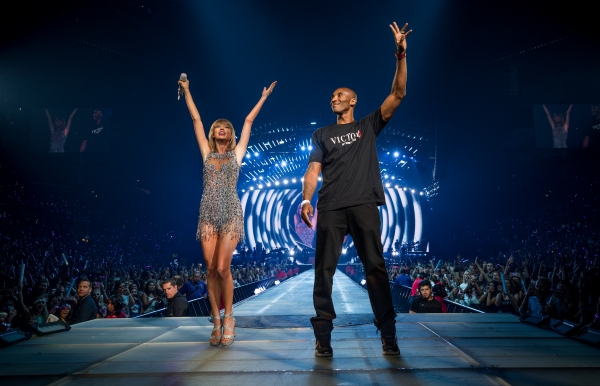 So all things considered, the first performance of the 5-show extravaganza at the Staples Center, California kicked off in a high note.
Congratulations to Taylor Swift for being the artist with the most sold out performances, and congratulations to the Swifties who got to witness this magical night.