Rihanna is all about her sensual body and epic vocals. The latest music video released further proves this, as Rihanna is scantily clad in lose clothes and robes and see through dresses in a black and white video for "Kiss It Better" single.
Download "Kiss It Better" single on iTunes / Amazon
The latest single comes from Rihanna's latest 8th studio album 'ANTi'.
What do you think about the music video? Is she crossing the boundaries with all this explicit music videos? Because we have definite proof to believe that yet another very explicit music video is on the way.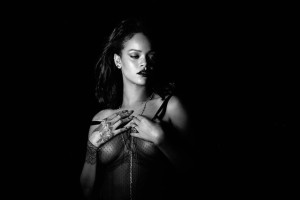 Make sure to leave your opinions on the music video down below.
We support the artists in whatever direction they chose to lead their music to. So we are 100% behind Rihanna's decision to go fully NSFW for her music videos.