One of the most anticipated videos of the first quarter of 2017 dropped midnight Friday and it has just spiced up our weekend. With just two weeks to the release of Fifty Shades Darker movie (on February 14th), the lead single off of the soundtrack "I Don't Wanna Live Forever" video got released and within less than 6 hours the video has gained over 3 million views on YouTube. The video has been released on Taylor Swift's, Zayn's and Fifty Shades pages on YouTube. The video has been directed by Grant Singer.
As expected, Taylor Swift is seen wearing sexy black lingerie with black stockings and getting all raunchy on a hotel room bed. We captured some snaps for your convenience.
Taylor Swift Sexy in "I Don't Wanna Live Forever" Music Video
Zayn is seen entering the hotel room followed by the paparazzi and all the emotions are set lose in the room. He literally smashes lamps, vases, champagne bottles and what not.
Watch "I Don't Wanna Live Forever" Video by Zayn and Taylor Swift
You can download the single on iTunes and Amazon.
In a behind the scenes clip released today, Taylor Swift spoke about working with Zayn;
"I've known Zayn for a long time. I think his voice is one of those that is really rare and I think he's really special and wonderful and it's really really amazing to get to work together."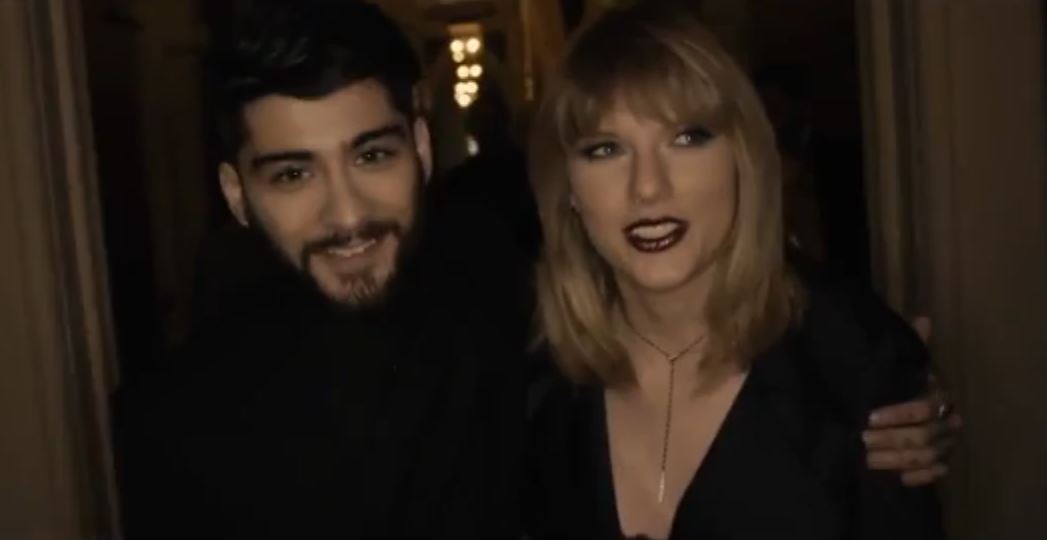 Watch the Behind the Scenes Clips of "I Don't Wanna Live Forever" Video Shoot
So what are your thoughts on the new video? Was it everything you expected or was it a let down? So far the video has got very positive reviews on all social media and it dubbed as one of the sexiest music videos of Taylor Swift tallying with "Blank Space."
Let us know your thoughts in the comments below.