Ava Max has finally got the breakthrough she much deserved with her latest song and music video "Sweet but Psycho." The 24-year-old singer and songwriter has been working on her music since 2017, and looks like the new year 2019 is going to be quite big for her.
The song "Sweet but Psycho" is a dedication to fearless women taking charge and control, but also borderlines on the 'psycho' elements somewhat. Amanda Ava Koci AKA Ava Max plays the 'psycho' girl who collects men in her cupboard in the music video directed by Shomi Patwary. The catchy lyrics, the hot and crazy visuals, has pushed the music video to reach close to 53 million views on YouTube within just 4 months. Ava's makeup quite fondly resembles the famed pop star Lady Gaga, in looks and even in vocals. Both artists prove to be vocal powerhouses. The droopy eye shadow makeup which Ava puts on in this music video reminds us of the similar makeup done by Lady Gaga for her The Fame Monster poster.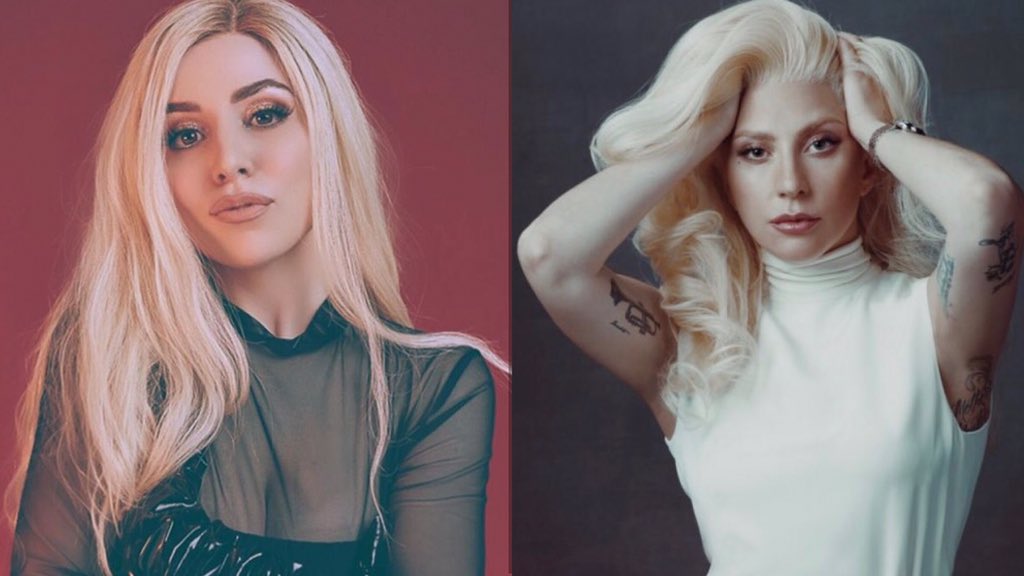 In an interview with JAM radio, Ava Max described what the song and the music video means to her;
"The track is about a girl who is misunderstood in a relationship. She thinks she's going out of her mind and psycho. But in reality, she's just a strong, independent female. In the end, the guy loves all of her sides – sweet, psycho (as he likes to call it)"

Ava Max / JAM 96.3
Prior to "Sweet but Psycho," Ava has released two more singles titled "My Way" and "Slippin'" which did not rank on charts. However, the new single charts at #1 on music charts in The UK, Sweden, Switzerland, Poland, Norway, Ireland, Germany, Denmark, #2 in New Zealand and #3 in Australia. ARIA has certified the song to be Gold in sales records.
Watch "Sweet but Psycho" Music Video by Ava Max
---
Buy "Sweet but Psycho" Single on iTunes and Amazon
---
"She's poison but tasty
Yeah, people say, "Run, don't walk away"
'Cause she's sweet but a psycho"

"Sweet but Psycho" lyrics by Genius.com
With the new single going viral, there is a lot of talk about Ava Max in the grapevine. So, here's a short bio of the artist;
Ava Max Bio:

Real name: Amanda Ava Koci
Birthday: February 16, 1993
Birthplace: Milwaukee, Wisconsin, U.S.
Ethnicity: Albanian
Nationality: American
Record label: Atlantic
Genres: Pop
Website: avamax.com
Social media: Instagram / YouTube / Twitter / Facebook
Let us know what you take of this new song and music video "Sweet buy Psycho" by Ava Max. What do you predict for the new and upcoming star in 2019? It is most likely that we would hear of an album in the making towards the end of 2019 from Ava Max. What do you think? Leave a comment below.
Full Lyrics to "Sweet but Psycho" by Ava Max