It was a matter of time when 'The Most Viewed Video on YouTube in 24 Hours' get refreshed and what a song to have broken the record for another great song. Taylor Swift's latest music video "Look What You Made Me Do" is a bit of dark flavored and was not the cup of tea for everyone. Some critics openly commented that this song marks the downward trajectory of Taylor Swift and her career. Despite the negative remarks, "Look What You Made Me Do" song has set new records and the music video has refreshed the above coveted record.
The previous owner of 'most viewed on YouTube in 24 hours' was held by Adele for her single "Hello." That was such a great song and it deserved the record very much-everybody loved the song. Taylor Swift, however, has to go through all the hate to set the record.
Adele's "Hello" music video recorded 27.7 million views on YouTube in the first 24 hours of it's release. However, Taylor Swift's "Look What You Made Me Do" music video has gained over 28 million views in the first 18 hours of release.
LWYMMD Video Refreshes Year Old Record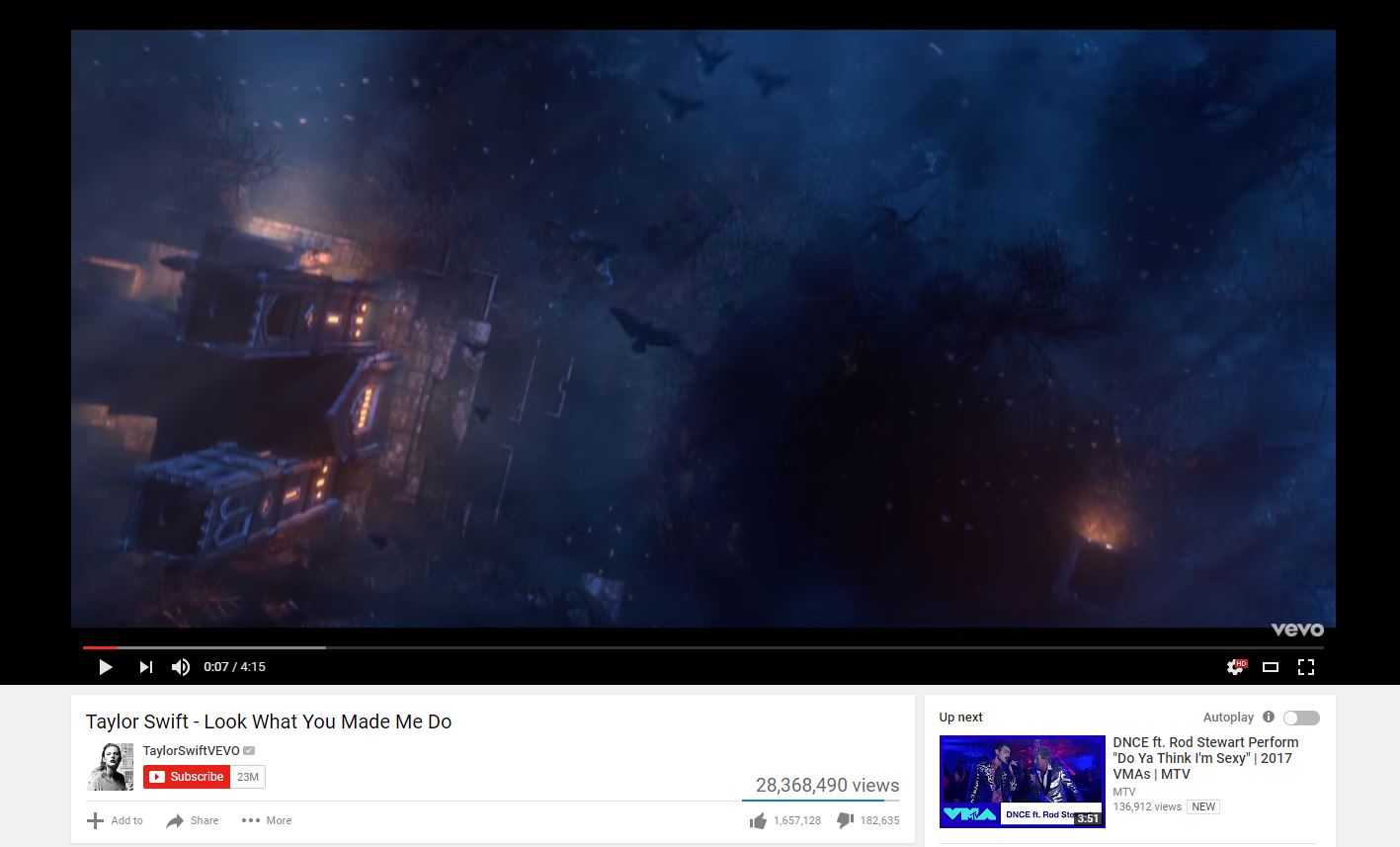 New "Look What You Made Me Do" music video finds Taylor Swift killing her past selves and mocking them for their good qualities which are seen as weaknesses by her haters. The new Taylor is born and she is sadistic. She is out for revenge and she will not hold back for the bricks thrown at her.
To make this new record, the Swifties on different social media got together and devised strategies.
Taylor Swift's "Shake It Off" is among YouTube's top 10 most viewed music videos on YouTube with over 2.3 billion views and counting. While "Shake It Off" stands at number 6 on this list, number 10 is occupied by "Blank Space" with 2.1 billion views-both tracks from '1989' era.  Do you think "Look What You Made Me Do" has what it takes to be a billion-watched video? Comment below.