"Donda Chant" is the first track/interlude on Kanye West's 2021 album 'DONDA.' The song only has vocals by the R&B singer Syleena Johnson. The only lyrics on the track are the name of Kanye West's late mother 'Donda.'
'Donda' is Kanye West's tenth studio album released on August 29, 2021, after being teased and delayed multiple times. Kanye West held two listening parties for the album at the Mercedes-Benz Stadium, Atlanta leading up to the album release, and the third party in Chicago. This track was played at the second listening party.
The "Donda Chant" is a chant, in essence, of Kanye's mother's first name 'Donda.' The name is repeated for a full minute by Syleena Johnson in different tones and cadences. Her name is repeated 102 times throughout the track.
Listen to "Donda Chant" by Kanye West Ft. Syleena Johnson
Donda West passed away on November 10, 2007, after a cosmetic surgery went wrong. Kanye West has been devastated since and this album is heavily influenced by her and God alike.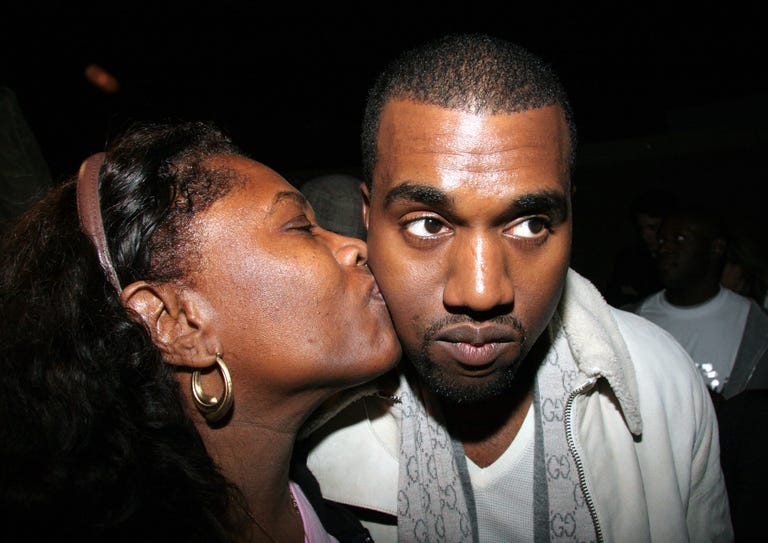 Read more about Kanye West's relationship with his mother/manager, Donda West on Harpersbazaar.