Beyonce and Taylor Swift both are at the heights of their careers right now. Beyonce managed to rule 2014 even without a new album this year. And Taylor Swift managed to OWN 2014 with an album released with just two months to end the year. Taylor Swift and Beyonce are BFFs, somehow. It may seem like both are vastly different–in the music they produce and in their personalities. But Beyonce and Jay-Z attending Taylor Swift's 25th birthday party would prove you otherwise.
Beyonce, Jay-Z and Justin Timberlake attended Taylor's birthday party on December 13th and that's as A-List of a birthday party you could ever expect. The better thing is they are all very good friends in their personal lives. Today was The 20/20 Experience Tour in New York and Justin Timberlake and Jay-Z performed their mega-hit single "Holy Grail". And who were spotted in the audience dancing off? Beyonce and Taylor Swift. Yup, they sat next to each other and enjoyed the show.
Beyonce and Taylor Collab?
Could this sweet friendship pave the way for new music? The Swifities all around the world sure are very excited about the idea. Tumblr, Twitter and other social media went crazy knowing Taylor and Beyonce attended JT's concert. We sure are excited about it too. A single showing the power of women (because both of them have stood very strong for all the females out there) would be just amazing! Even a single!
http://instagram.com/p/wnJdGBRi7x
Watch Taylor Swift and Beyonce Dance off to Justin Tmberlake's "Mirrors"
http://instagram.com/p/wnYPNoxi_r
Taylor Swift's awkward dances rule the floor again!
Set aside Beyonce for a second and imagine what it would be like to have Taylor Swift and Jay-Z on the same track? That would be just mindblowing on so many levels, even though the likelihood of that happening is quite slim. But since Beyonce is involved, we never know.
Even better would a collaboration between Justin Timberlake and Taylor Swift. Those two voices could just rule the world.
As you can see, I'm trying to enforce any kind of collaboration between any of these artists with Taylor Swift included! Somebody, make it happen! It's been too long since Taylor collabed with another artist (Ed Sheeran was amazing on "Everything Has Changed").
If you think Taylor and Beyonce are too different, take a look at these pictures that pretty much prove they are sisters!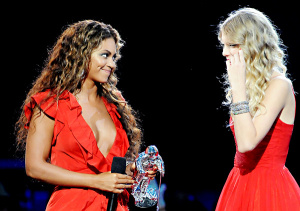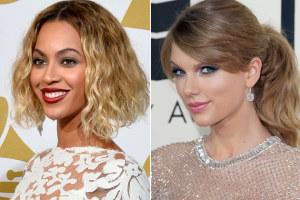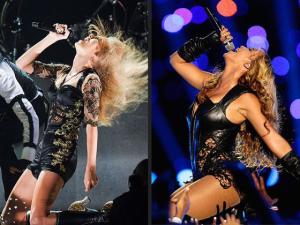 What do you think? Who should Taylor collaborate (if it was ever to happen) from these artists?
[polldaddy poll=8525108]