Remember "Stay" by Rihanna? Of course you do! Remember the featured male voice on the aforementioned track? Yes, that's Mikky Ekko and "Stay" was his breakout musical work. Over the years Mikky Ekko has produced several EPs, but never a full studio album. However, backed up by the boost he has had from "Stay", Mikky Ekko is all set to release his debut album "Time".
There are a few very impressive featured artists on Mikky Ekko's upcoming album. Benny Blanco, Ryan Tedder, Clams Casino and producers like Dennis Herring are expected have a hand in this album. Combining these talents and the vocal talents of Mikky Ekko, I have no doubt that this will be one huge hit–a bit debut attempt. But we see a lack of mainstream publicity for this album release.
Mikky Ekko to Release Debut Album "Time"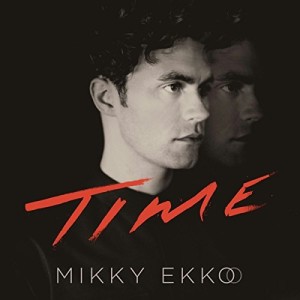 It's about Time (see what I did there?) that this extremely talented vocalist took his career to the next level. His previous EPs "Strange Fruit" (2009), "Reds" (2010), "Blues" (2010), "tracks" (2013) and several singles (Off "Time" itself) gave recognition to Mikky Ekko as an artist with an extremely colorful future, but looks like he just didn't make the next step, until now.
"Time" is Mikky Ekko's first studio album attempt and features 12 tracks, including his latest release "U".
---
Buy Mikky Ekko's "Time" Album on iTunes / Amazon
---
Tracklist of Mikky Ekko's "Time" Album
1. Watch Me Rise
2. Smile
3. Love You Crazy
4. U
5. Time
6. Riot
7. Mourning Doves
8. Burning Doves
9. Comatose
10. Pull Me Down
11. Made of Light
12. Loner
4 singles have been released from the album so far, "Smile", "U", "Time" and Mourning Doves".
Watch the Music Video for "U" by Mikky Ekko from "Time" Album
https://www.youtube.com/watch?v=l74swcuT50s
"U" is a beautiful work of art. I am pretty confident that almost all the tracks of "Time" will be quite beautiful, considering his vocal talents and the featuring artists and producers. And that makes "Time" album one of the most underrated album releases of 2015. Listen to the other three single released off of "Time" and you will have a pretty good idea about where the album is headed. As far as we see, it is going to be good.
Mikky Ekko's debut album "Time" will be released in merely 4 days on January 20, 2015. The pre-orders are now open on iTunes and Amazon. The album will be released under RCA Records label.