Rihanna has been having a busy 2015. And it's mostly due to her upcoming album 'R8' release. There have been several singles released off of the album so far and she is ready to release yet another on Thursday (March 26). The following picture was uploaded on Rihanna's Instagram profile last night.
So there is clear indication that #BBHMM is releasing today. And how do we know what #BBHMM stands for? Well, she made it very clear with this next clip.
So yeah, expect "Bitch Better Have My Money" single dropping out today. As per the title of the song suggests, I think we could expect some 'bad girl riri' stuff from this new song–unlike her previous "FourFiveSeconds" work.
Rihanna also released some of the photoshoots she has done for the 'R8' album. They are all black and white–which looks like the color code for this album (remember "FourFiveSeconds" music video?).
Rihanna Looks Hot, Sassy and Distraught for 'R8' Photoshoot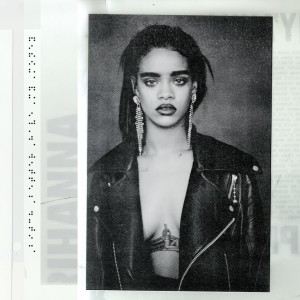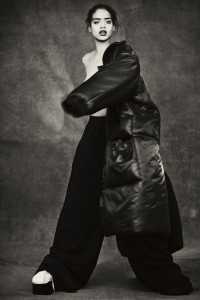 In the last week we were able to listen to some more new songs by Rihanna as the soundtrack for DreamWork's Home movie was released. Rihanna has three songs on the soundtrack and she does voice acting on it too.
We will have the single for you as soon as it officially releases. So stay tuned for more Rihanna music.