One of the most awaited, anticipated and extravagant world tours is just about to start. The 25 year old singer-song writer, Taylor Swift arrived in Tokyo, Japan today (05/03) in preparation for The 1989 World Tour, which kicks off in Japan on this Tuesday (05/05).
Taylor Swift wore a signature black dress, with another signature red lips classic style and donned a beautiful smile as she waved happily at the cameras. Here are some of Taylor Swift's pictures of her arriving Tokyo airport.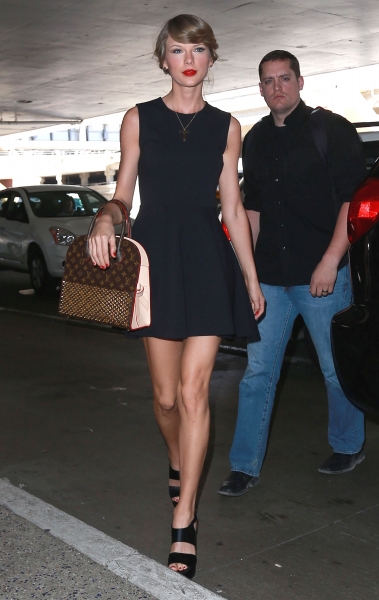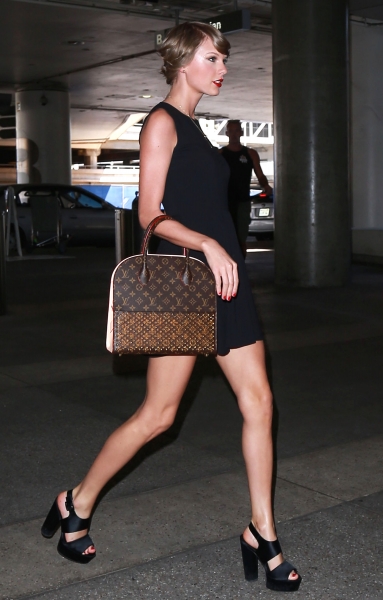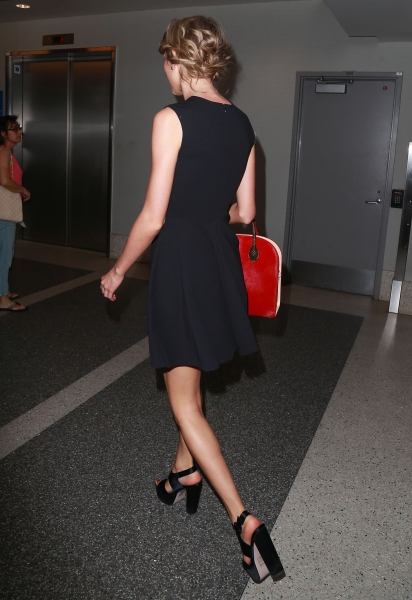 [Image Credits to taylorpictures.net]
This Tuesday the world will witness the first ever concert of The 1989 World Tour at Tokyo Dome, Tokyo. A follow up concert will be held at the same event on Wednesday too. After these two concerts, the Asian leg of the tour will conclude and Taylor Swift will return to USA to continue the world tour from 5/20/2015 in CenturyLink Center Bossier City, LA, US.
For the full list of concerts on The 1989 World Tour visit Taylor's Events.
There is no doubt that this tour will be one of the largest in Pop history and certainly the biggest on Taylor's career so far.
We will continue to bring updates on the pictures and performances from the tour as soon as it kicks off. So stay tuned with us for more Taylor Swift news.