This new single has come out with a wave of shock and heavy hearts as the song features two artists the industry has lost in 2017 and 2018. Lil Peep was found dead due to an overdose of fentanyl and Xanax on November 15, 2017. XXXTentacion was found dead due to a fatal shooting in Florida on June 18, 2018. Both artists were entering their 20s and were showing signs of promising careers in hip-hop.
"Falling Down" is a remix of the original "Sunlight On Your Skin" by Lil Peep and iLoveMakonnen. The original was released shortly after the death of Lil Peep and the new version comes months after the passing of XXXTentacion. Several arguments have raised since the release of "Falling Down" on the ethical grounds of releasing this song. However, iLoveMakonnen professed on Instagram that he was "honoured to have co-written this song that X was inspired to be a part of, shortly before he died." However, both Peep's and X's parents are reported to be on good terms with the release of this new single.
"Falling Down" rendition features vocals by XXXTentacion in place of iLoveMakonnen's vocals from the original "Sunlight On Your Skin."
Listen to "Falling Down" by Lil Peep and XXXTentacion
Lyrics Review and Song Meaning of "Falling Down"
Intro/Chorus
The tribute track "Falling Down" is, in fact, a sullen love story. The lyrics talk about a relationship that is fading away.
The 'rain,' which appears all throughout the song, signifies dark times in their relationship. The singer invites his lover to come and watch the rain falling down on them. This could be a very romantic evening if the two were in genuine love without a hassle. But it is not meant to be. The mood is gloomy and both are in disconnect as they watch the rain crash down.
'Sunlight' signifies the opposite of 'rain.' The singer says she is radiant when he is not around her. For some reason, these two are holding on to a relationship that is slowly killing them inside. The singer feels strongly about her. He feels down when she is not around. But she is at her brightest and best when she is not with him. Somewhere, something has gone horribly wrong.
Verse
XXXTentacion does the only verse on "Falling Down."
In these lyrics, X talks about how he uses the rain to hide his tears. His life has become dark and gloomy as she keeps on walking away from him.
X goes on to say that his lover's love is like walking on a bed of nails. It just pricks and hurts with every step he takes. He just cannot keep on suffering like this. Unfortunately, he has already built too much of a world around her, that he can't just walk away as well.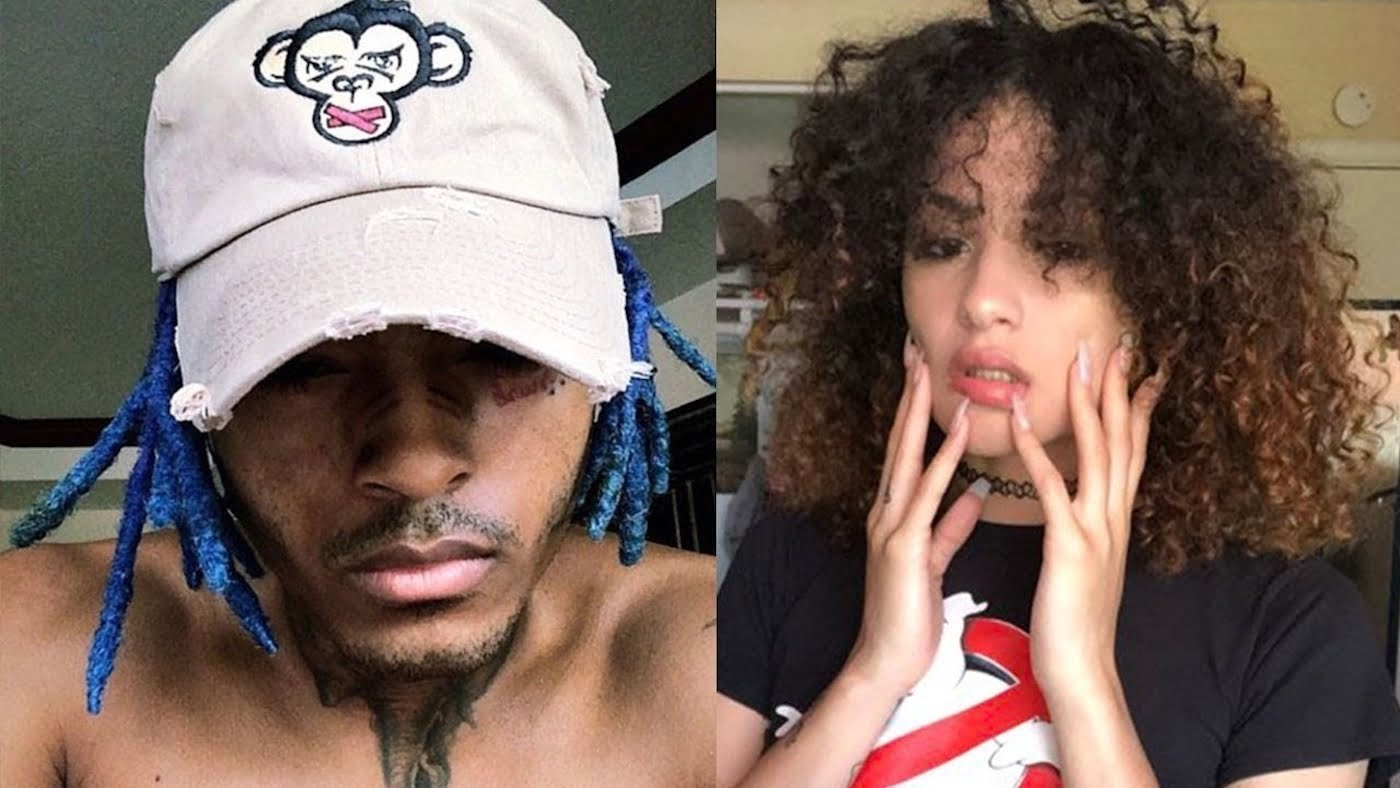 Interlude
This bit is a recording of XXXTentacion speaking about Lil Peep's death during the recording sessions of "Falling Down." X speaks about how the passing away of artists give them a sudden fame. This was witnessed after Michael Jackson's passing, where it is reported that an estimated $1 billion revenue was generated within one year of the legend's passing. The same statement came true after the passing of XXXTentacion, where he broke the Spotify streaming record with over 10 million streams in a day of his single "SAD!." The song also reached #01 on Billboard Hot 100 in the following week.
We believe the release of this song is justified. The song gives out a valuable message, especially with the interlude by X, and the song also brings fond memories of the two talented artists.
Drop your thoughts and views of "Falling Down" in the comments below and share this article with your friends.
Rest in peace Lil Peep and XXXTentacion!
Full Lyrics to "Falling Down" by Lil Peep and XXXTentacion