2020 proves to be a year of both romance and heartbreak. Singer Kehlani and rapper YG made their love eternal with a Valentine's Day 2020 release titled "Konclusions." That was just four days ago and Kehlani is releasing another single which seemingly announces that they have broken up. What happened? Let us review the lyrics of the "Valentine's Day (Shameful)" track by Kehlani.
On Twitter, Kehlani explained that this song was written and produced and released it under "3 hours." She uploaded the track to SoundCloud first as it supports "instant uploads." The track is expected to be a part of her upcoming second studio album.
"a lot to say a lot to feel" added Kehlani sharing the song with her fans. The song seems to talk about her relationship with rapper YG and the reasons for calling it quits. She calls him a 'fame-hogger' for using her for his publicity.
Listen to "Valentine's Day (Shameful)" by Kehlani
Lyrics Review and Song Meaning of "Valentine's Day (Shameful)"
Verse 1
Kehlani admits that she is torn up after this relationship. The two began dating around September 2019 and broke up towards the end of the year and reconnected early 2020. She says it will not be an easy process to recover from the pain because her love was real.
However, Kehlani also says that as the first step of moving on, she is going to forgive herself for blindly loving the rapper. In October 2019, YG was accused of kissing a girl at a bar. However, Kehlani chose to ignore these allegations and released "You Know Wassup" in November 2019 confessing that she still wants to be with him.
Pre-chorus
In these lyrics, Kehlani says what her immature version versus what her mature version wants to do in this situation. Her immature version wants to make him know that she is better off without him. Also, she wants to expose this man for who he is–a liar and a cheater. But Kehlani tries to be the bigger person here and not stoop to his level. So instead, she released a song with all of the things she wished not to say out loud.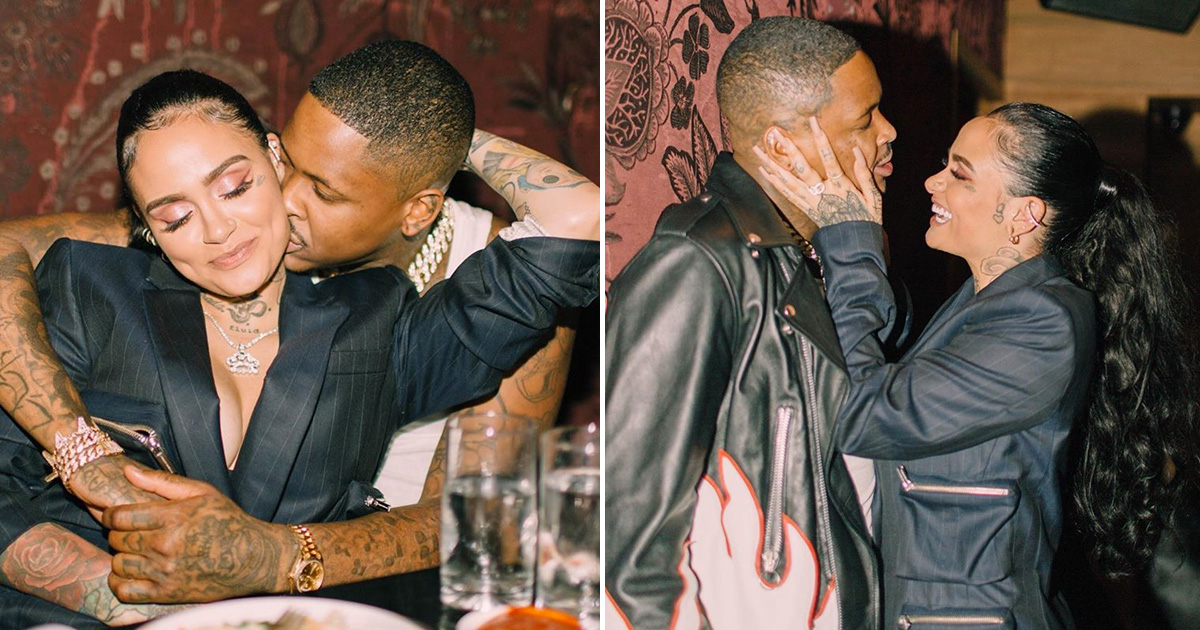 Chorus
Kehlani is more hurt that she was used by the rapper for fame and recognition. Their first collaboration "Konclusion" was well received by the masses. So Kehlani doesn't even want to say his name out loud and give him more unnecessary attention than what he has already scooped off of her.
Kehlani also says that what he called "crazy" in her was her "intuition" all along and it was right all along.
Verse 2
In the second verse of "Valentine's Day (Shameful)," Kehlani says that she has no regrets about her love for him. She did it out of pure intentions, unlike him who hogged her fame. Kehlani also says that she helped him with his career and also with his addictions. How did he thank her for this? By cheating on her! Shameful!
Bridge
Kehlani gets a bit too aggressive on the bridge of the song. She says she discovered his infidelity by reading a text he received while he was asleep drunk. Maybe she even saw pictures! All the rumors, she chose to ignore, became a sudden reality. Her walls crashed down on her. The singer bids farewell to the honeymoon couple (YG and whoever he cheated with) to fly to France and have an illegitimate baby!!!
Outro
Wait! It's not over. Her final message to the ex-boyfriend is that he should be utterly ashamed of what he did after everything she did for him. He was so ungrateful to repay her like the way he did. However, out for the whole world–his family, friends and his label, everybody now knows he is a cheater and a two-faced demon.
Kehlani seems to be getting out some steam in this anti-valentine "Valentine's Day (Shameful)" track targetted at her ex-boyfriend. Let us hear what you think about this track in the comments below.
Check out the complete lyrics and further meaning breakdown on Genius.