Taylor Swift was honored with a brand new award at the American Music Awards 2014 held last night. She was the first recipient of the Dick Clark Award for Excellence by Diana Ross herself. Taylor Swift also performed a fierce "Blank Space" live version to kick start the AMAs. Besides all that Taylor Swift dressed in a flawless dress for the event and enjoyed every bit of the night with her best friends Karlie Kloss and Selena Gomez. Here are some moments of the night in pictures.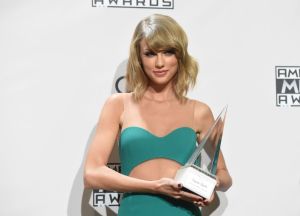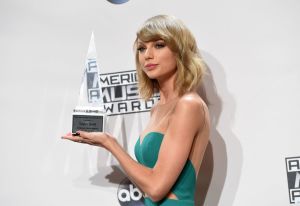 Taylor Swift recently spoke about her 'belly button' insecurity on an interview. She said she is not committing to the 'midriff' trend/style and her belly button is something she prefers to keep to herself. Even last night this held true as she wore a pretty open dress, but still managed to keep her belly button safely hidden away. Good on you Taylor!!!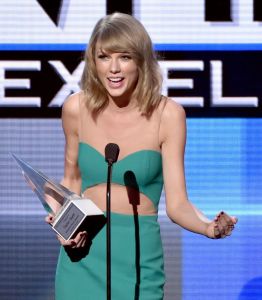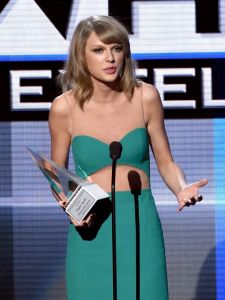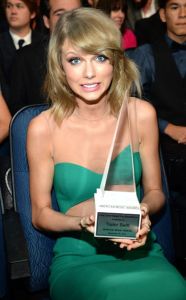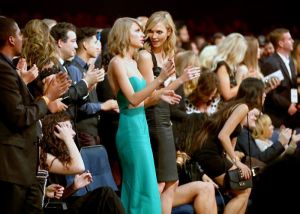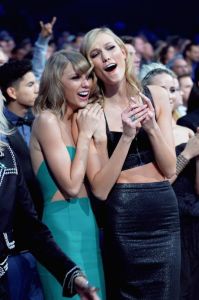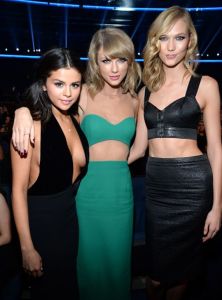 …and here you though Taylor Swift was tall… Her model friend, Karlie Kloss, is at least a few inches taller than Taylor Swift. Actually she is 6 ft 1 in tall.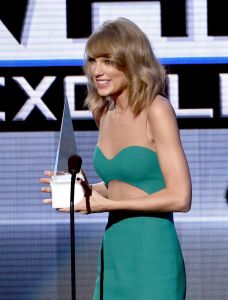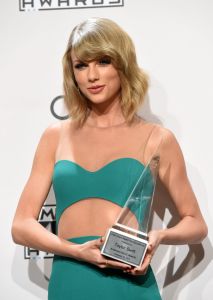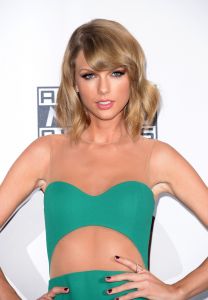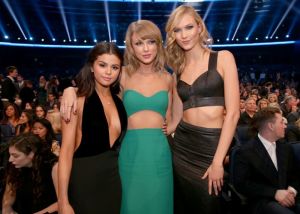 Selena Gomez looked flawless during the event and she gave a glamourous performance of "The Heart Wants What It Wants"…
I don't know how I missed it, but Lorde was right there with Taylor Swift the whole night. She performed a haunting "Yellow Flicker Beat" which had the audience stunned for a while.
Again, no belly button Taylor Swift, huh?
Image Credits: www.hawtcelebs.com