Taylor Swift's accolades for the year of 2014 hasn't stopped just yet. Despite the record-breaking first week album sales, numerous concert performances, numerous awards and latest being a nominee for 'Record of The Year' on Grammy Awards 2015, Billboard has named Taylor Swift 'Woman of The Year' and rightly so.
Taylor Swift Posing for Billboard 'Woman Of The Year' Photoshoot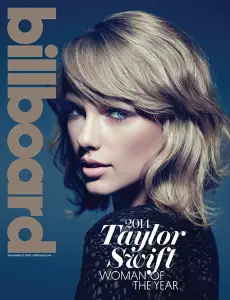 "This album is not about boys," says Taylor in the interview with Billboard magazine. "It's not about something trivial; it's not about revenge or breakups. It's about what my life looks like now."
Read the full story on Taylor Swift being Woman of The Year.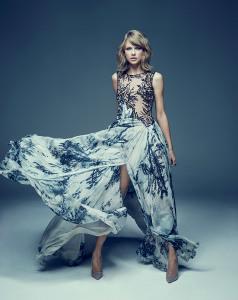 What's your advice for women looking to get into singing or songwriting?
You're going to have thousands of decisions to make that will shape the public's perception of you. Let those decisions be your decisions. Don't let them be some man in a suit's decisions, or some A&R guy with a beanie's decisions.