Here is your chance to buy ALL of the 2015 Grammy nominated songs in one disc and under $20. The Recordings Academy is releasing this awesome compilation disc containing the best music of 2013/14 era from all kinds of genres and categories, albums, singles, a wide variety of artists and what not. "2015 Grammy Nominees" album is all you should have to re-live the best musical moments of this year.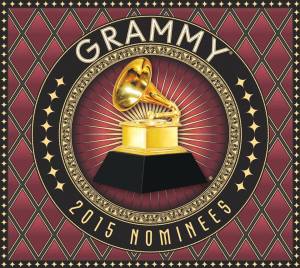 We received a full list of 2015 Grammy nominees earlier today. According to that list, the artists featuring in "2015 Grammy Nominees" album will be as follows;
Taylor Swift, Eminem, Ed Sheeran (the trio of our website), Iggy Azalea, Miley Cyrus, Eric Church, Miranda Lambert, Sia, Beyonce, Lacrae, Hunter Hayes, Drake, Childish Gambino, Whiz Khalifa, Chris Brown, Pharrell Williams, Coldplay, Ariana Grande, Sam Smith (5 Grammy Nominations), Paramore, Jack White, Ryan Adams, Black Keys, Bastille, HAIM, Sean Paul, Shaggy, Kendrick Lamar, Arcade Fire, Lady Gaga, Common, Usher and many more.
So that's a whole lot of music from a whole bunch of fan favorite artists.
The album will be released on January 20, 2014, but the pre-orders are now open on Amazon.
Tune Into The 57th Grammy Awards on February 8 On CBS