American rapper Yelawolf's new album is coming up. 'Love Story', with 18 tracks, is scheduled to be released on April 21, 2015 under Shady/Interscope record label. The lead single of the album "Whiskey In A Bottle" was released a few weeks ago along with a new music video for it.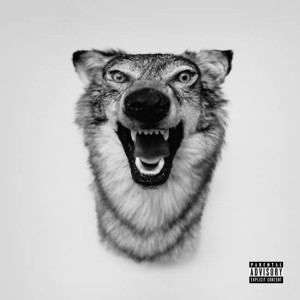 The tracklisting of 'Love Story' was released about a week back.
1. Outer Space
2. Change
3. American You
4. Whiskey In a Bottle (iTunes / Amazon)
5. Ball And Chain (Interlude)
6. Till It's Gone
7. Devil In My Veins
8. Best Friend (featuring Eminem)
9. Empty Bottles
10. Heart Break
11. Tennessee Love
12. Box Chevy V (iTunes / Amazon)
13. Love Story
14. Johnny Cash
15. Have a Great Flight
16. Sky's The Limit
17. Disappear
18. Fiddle Me This
Most of the songs are produced by WillPower. However "Devil In My Veins" and "Disappear" are produced by Eminem, and the full album is executively produced by Yelawolf and Eminem.
"Best Friend" is the only track that has a featured artist on the album and it is Eminem. This is what Yelawolf had to say about "Best Friend",
"People are gonna bug out when they hear the song me, and Em did for Love Story,"
This makes us curious and impatient for this new Eminem music.
Eminem has been busy helping his fellow rappers put out albums in 2015. Besides 'Love Story', Eminem is also the executive producer for Slaughterhouse's upcoming album 'Glass House'. So it is said that he has little time to work on these albums as a rapper.
Before "Whiskey I A Bottle", two other singles were released as early as January, 2014 in prepping for the album promotion. "Box Chevy V" was released on January 27, 2014 and the second single "Till It's Gone" was premiered in Season 7 of Sons of Anarchy.
Watch "Till It's Gone" Music Video by Yelawolf from 'Love Story' Album
---
Buy Yelawolf's "Till It's Gone" Single on iTunes / Amazon
---
We are excited for the upcoming second studio album by Yelawolf. If you are too, make sure to leave a comment. What do you think "Best Friend" sound like? If we are to take Yelawolf's words about the track, I bet it is going to be a massive diss by both the artists. What do you think?