Be in a band or not, Nate Ruess's vocals are destined for greatness. We experienced an awesome journey with the singles such as "Some Nights" and "We Are Young" from the band Fun. Nate Ruess's vocals brought those songs to an award winning stature, and now he is ready to take on the music world solo-style. Today, Nate Ruess released his first ever solo musical attempt "Nothing Without Love" and it takes us back through the memory lane when Fun was performing.
Listen to "Nothing Without Love" Single by Nate Ruess
https://www.youtube.com/watch?v=IRxvgdXMlSE
The natural flow of his voice is pretty incredible, and the highs and low keys he touches to add that extra bit of magic to a track is quite visible on "Nothing Without Love".
---
Buy "Nothing Without Love" Single by Nate Ruess on iTunes / Amazon
---
Nate Ruess also released a song artwork along with the single and also teased a music video for the song.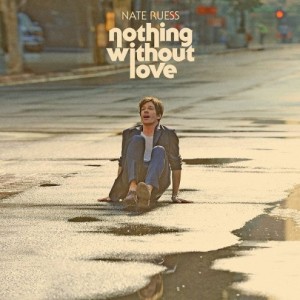 https://www.youtube.com/watch?v=C0C5rtoQWSE
We can already predict that it's gonna be an emotional video, backed up by the emotional lyrics to the song. Nate Ruess's voice does a very good job at bringing out the emotions in a song. So kudos on that.
Fun band hasn't broken apart, just FYI. They are just taking a break from doing music together, since they haven't found inspiration to work as a team. Jack Antonoff has been quite successful going solo. He worked with Taylor Swift on her latest album '1989', which went multi-platinum in the first week of sales. Jack Antonoff is responsible for most of the music production on '1989'. He has also produced countless award winning-chart topping songs throughout the years. So it comes as little surprise that a combination of Nate Ruess's voice and Jack Antonoff's production talents do in fact produce Grammy winning tracks. So we do pray that they will get back together soon.
In the meantime let us enjoy this beautiful piece of music by Nate Ruess. We are unclear as to where his solo musical career will lead from "Nothing Without Love". But we would be very disappointed if this solo single does not lead to an album or at least an EP. *fingers crossed*
Do let us know what you think about this latest single by Nate Ruess. Do you feel the love?