I wasn't aware of the upcoming Momford and Sons album until I listened to their first single "Believe" off the album. The Momford and Sons in the picture above are no more, at least in the single we got to hear. The banjos and leather drums are no more. Instead they have gone full electric in "Believe". They addressed it as a part of their journey to find the group's 'sound'. We can respect that. "Believe" is a good song.
The new album titled 'Wilder Mind' follows their highly successful album 'Babel' which went multi-platinum around the world. 'Babel' went on to win the Album of the Year at Grammy 2013. The folk-rock band that won the Grammy back then is returning with an electric touch in their upcoming album.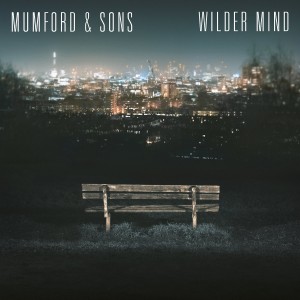 Tracklist of 'Wilder Mind' Album by Momford and Sons
Standard Edition
Tompkins Square Park
Believe
The Wolf
Wilder Mind
Just Smoke
Monster
Snake Eyes
Broad-Shouldered Beasts
Cold Arms
Ditmas
Only Love
Hot Gates
Deluxe Edition
Tompkins Square Park (Live)
Believe (Live)
The Wolf (Live)
Snake Eyes (Live)
Consisting of 16 tracks in the deluxe edition (12 tracks in the standard edition), the album has 4 live recording as well.
---
Pre-order 'Wilder Mind' Standard Edition on iTunes / Amazon
Pre-order 'Wilder Mind' Deluxe Edition on iTunes / Amazon
Buy 'Wilder Mind' Vinyl on Amazon
---
In a recent interview with Rollingstone magazine, Momford and Sons expressed their opinions on going electric.
"Anyone was able to pick up a synth, or a drum machine, or electric guitar and just create., With this album, there was nothing off the table."

 
When asked about the inspiration for the 'Wilder Mind' album, they said:
"Half of the band has gone one way towards this sort of happy marriage, and the other half has gone the opposite direction to a lonely single existence. So there was sort of two people writing from one spectrum and two people writing from the opposite spectrum. Certainly the sentiments expressed on the album are all drawn from personal experience, unfortunately."

 
So it will be a war between love and happiness, and heartbreak and sadness. "Believe" is the first testament to that.
Anyway, we sure are excited for this brand new outlook of Momford and Sons and their upcoming album 'Wilder Mind' is going to be a wild ride. It's love and sadness in electric form. It would be an interesting mix–if anyone can pull it, it would be these four people.
How do you think the new album will turn out? Leave a comment.