We knew this was coming-or we really did pray for this album by Kendrick Lamar. When King Dot released his second 'untitled' track, we knew there was a pattern and there'd be a happy ending to it. Making our wish a reality, King Kendrick released a new album titled 'untitled unmastered' (Yes, it's all in simple case) yesterday. It's good!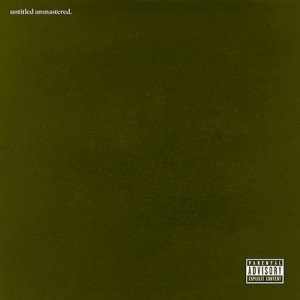 Kendrick Lamar isn't the one for showoff-so the album cover is as simple as it can get and the 8 tracks inside are exceptional.
---
Download 'untitled unmastered' album on iTunes / Amazon
---
All 8 tracks in the album are untitled, with merely a date to separate them. The dates on the tracks refer to the dates each were recorded.
We had the opportunity of listening to two of the untitled tracks before this album release. The first was on The Stephen Colbert show. The second untitled track ("untitled 8" on this album) was performed on Jimmy Fallon.
All eight tracks are pretty much words of wisdom put in to some of the most unique beats and tunes in Hip Hop music. He is a genius like that.
Get in to the lyrics of the album and really stretch your mind to absorb what Kendrick is saying. It's not that difficult. He is a subliminal lyricist, but what he says is visible all around us. He is the advocate for the African American community in music. He is the spark!
And then there's a Drake diss on "Untitled 07".
Either way, we were expecting this genius from King Kendrick and he never fails to deliver. Immerse yourselves in this brand new musical experience and let us know your thoughts on this album.