Shawn Mendes continues to impress us with this new single "Mercy" from his upcoming album 'Illuminate.' The new track was released on 18th August, just weeks before the release of the album in September 2016. "Mercy" is the third single off of the album.
So far, Shawn Mendes has released some very impressive music from his 'Illuminate' album and by the looks of it, the album is headed to a the top on music charts. "Treat You Better" was an amazing piece of music, "Ruin" was one of a kind ballad which showed us his vocal skills and "Three Empty Words" was soulfully moving.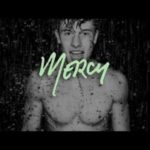 Listen to "Mercy" by Shawn Mendes
---
Pre-order 'Illuminate' Album on iTunes / Amazon
---
The lyrics to "Mercy" are simple and smooth, much like majority of Shawn Mendes' music. The song speaks about a relationship going back and forth and the singer begging her to stop playing with him and have mercy on him.
You've got a hold of me
Don't even know your power
I stand a hundred feet
But I fall when I'm around you
The girl has the singer completely intoxicated and the singer doesn't even know how. That's the mystery of love. Singer describes his pride as 'hundred feet tall', but when he is around her, he is weak.
Why is Shawn Mendes begging for mercy? This next verse explains;
Show me an open door
Then you go and slam it on me
I can't take anymore
I'm saying baby
The girl is indecisive or playing the strings of his heart. She welcomes him in and pushes him out. This goes on an on and he is quite tired of it.
Simple lyrics looks to be the strong suite of Shawn Mendes and we are in love with his style.
I'd drive through the night
Just to be near you baby
Heart old and testified
Tell me that I'm not crazy
More lyrics breakdown of "Mercy"…
I'm not asking for a lot
Just that you're honest with me
My pride Is all I got
I'm saying baby
The singer is not expecting a lot of her, just that she tells him how she truly feels. And no more games. The singer is a man of pride and he is shedding all his claws in front of this girl, and his pride is all he's got.
The bridge of "Mercy" gets quite dramatic;
Consuming all the air inside my lungs
Ripping all the skin from off my bones
I'm prepared to sacrifice my life
I would gladly do it twice-//
These lines explain how hard the singer has fallen for the girl-to the point that existence without her has become a death-like situation. He is willing to sacrifice his life for her, and do it again to be with her.
Shawn Mendes sure sounded excited when he announced the release of "Mercy" on his Instagram.
And looks like there's a lot of shirtless bathing scenes in the music video for "Mercy", if such a thing exists.
Anyway, we are totally hooked with Shawn Mendes' new single and we are more excited for 'Illuminate' now. This is going to be a good September for music.
'Illuminate' will hit the stores on September 23, 2016.