The wait is finally over as the brand new music video for "Ni Tú Ni Yo" by Jennifer Lopez is released today. This video comes out after a lot of teasing and sneak peeks and we can say that the video lives up to the hype.
"Ni Tú Ni Yo" video contains a photoshoot, where Jennifer is obviously the model and she gets introduced to the photographer Khotan Fernandez. Jennifer Lopez's real life ex-husband is the one who introduces her to the photographer. Not sure if that was an inside joke! Anyway, as they get into the hot and sexy photoshoot by the beach, they realize they are falling for each other.
The song also features vocals by Gente de Zona.
Watch "Ni Tú Ni Yo" Music Video by Jennifer Lopez
Just putting it out there, Jennifer Lopez is 47 years young in 2017!!!
The music video is quite sexy, as Jennifer Lopez is seen wearing dresses and costumes that highlight her curves and shows some skin. All the outfits go perfectly with J-Lo and the setting-which looks something from Lopez's early work.
The only real question remaining is who and how does that little kid sitting on the car fit into the equation of this music video…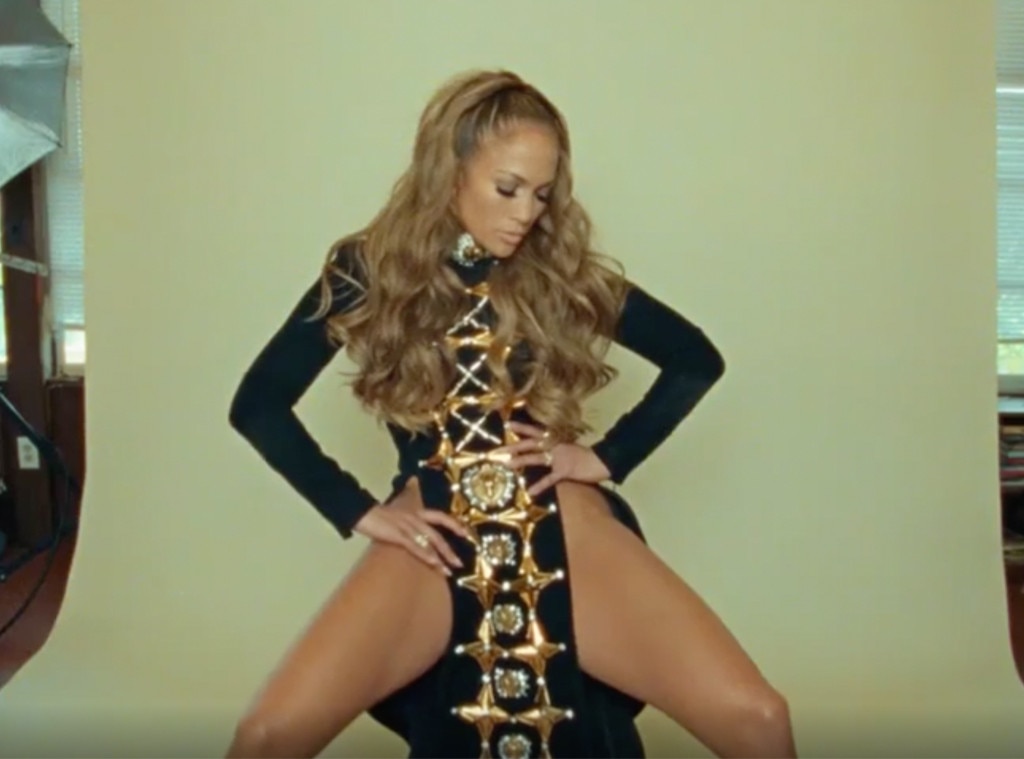 The music video is directed by Emil Nava and was shot in Isla Morada, Florida.
So, what is your view on this hot "Ni Tú Ni Yo" video and the song by J-Lo. We think she killed it with looks, style and music. Let us know what you think in the comments below.