After three days of toying with fan's emotions with releasing of ominous snake videos, Taylor Swift has finally revealed the title, album artwork and album release date. The 6th studio album is titled 'Reputation' and the album is out on November 10, 2017.
For the release of '1989' album, Taylor used a more indirect approach, dropping hints for what's to come and which singles being released next. But with 'Reputation,' Taylor seems to be following a more direct approach, just like the snake attack in the third video.
Taylor Swift's 2017 Album "Reputation' Album Cover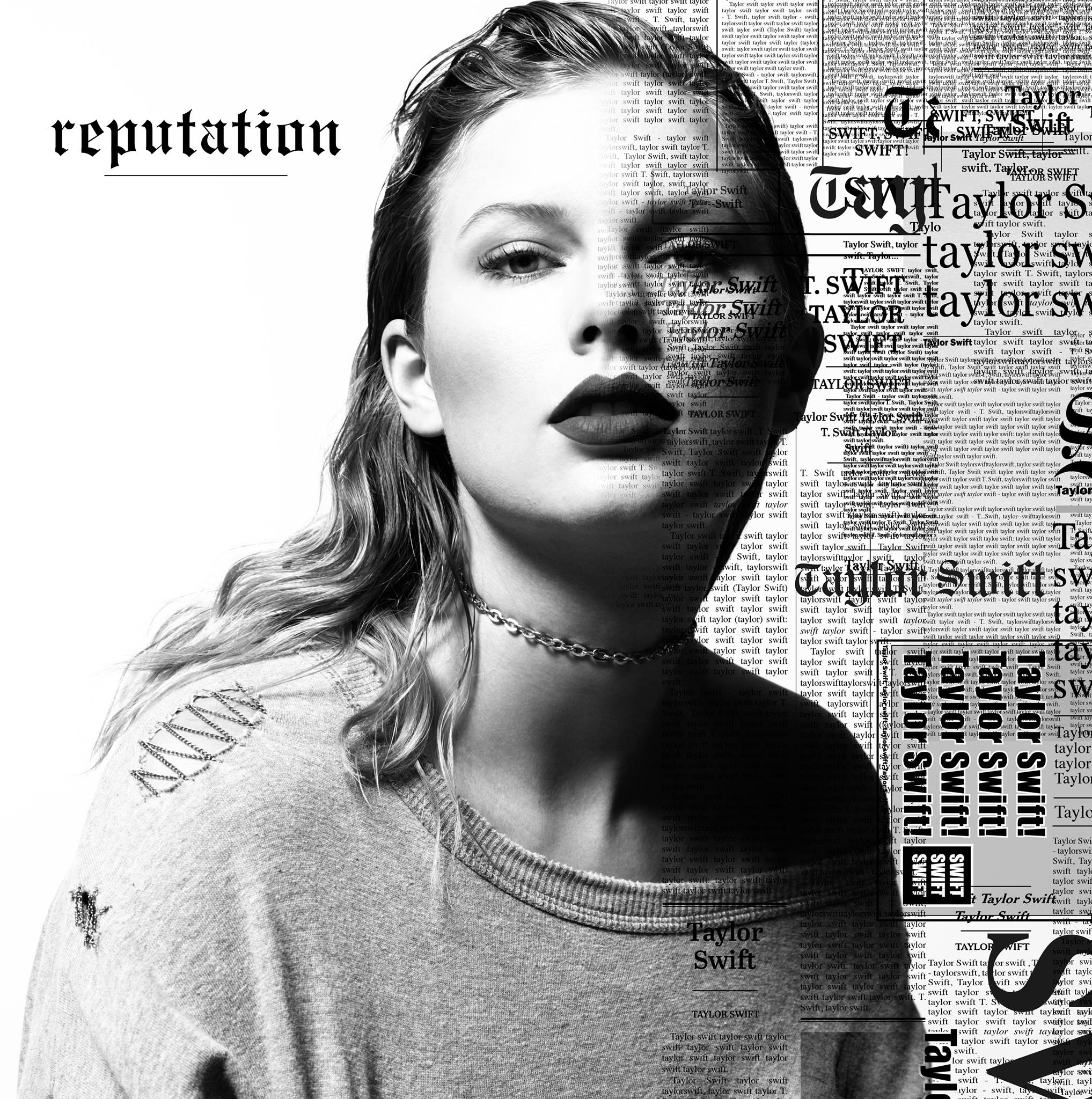 Taylor Swift prepared a lot for this album release than any of her previous albums. She cleared all of her social media profiles of all the posts and pictures to make room for this album. It literally ushers a new era of Taylor Swift.
'Reputation' Album Artwork Review
Unlike any of her album artworks before, this album cover is black and white.
Her hair is down falling on to her shoulders and she has a rugged looking t shirt on. In a glance, we can assume that this album is not going to be sweet-like-cola or very emotional. Passionate? Could be. But definitely not weak. This is going to be Taylor Swift at full potential.
Taylor Swift has a straight, dead stare in the artwork picture. She has no playful eyes or the look of sweet innocence that was in her debut self-titled album. She is ready to bite.
Taylor Swift wear a chain necklace on which looks more like a choker than a necklace.
On to the right hand side of the artwork is what seems like pictures of paper cuttings. The papers are filled with the words "Taylor Swift" in different font sizes, shapes and orientations. This is a clear sign of frustration on the fact that Taylor Swift has had no break from the media in the last decade of her life. Every move of her life was recorded and printed and posted on media. Also, exactly half of her face is covered in newspaper article, which means that no matter what the media manipulates about her, she will remain true to herself and the truth about all of that will surface in the end.
First Single Of 'Reputation' Album Release Date
With the announcement of the new album title and artwork, Taylor Swift spared no time to mention the release date of the first single off of the album as well. According to her post on social media, the first single will be released on August 24, 2017.
We have no clue about the title of the first single, although an alleged tracklist has been leaked online.
What to Expect from 'Reputation'?
By the looks of the album artwork, title and Taylor's expressions in the artwork, the new music will sound a little more serious and direct than her previous work. We assume there will be very less to no collaborations on this album and the music videos to be a little less princess-ey.
Has the media and the industry killed the sweet innocence of this 27 year old Country girl from Pennsylvania? Or is it just a phase? Only the new single will tell us what direction this album has taken. Until tomorrow, let the guessing game begin.
What do you think about the title 'Reputation,' album art and Taylor's overall approach in the new album release? It is certainly different from what we are used to by Taylor. Let us know your opinions in the comments below.