Rihanna has the habit of stealing the spotlight wherever she goes and Grammy Awards 2018 saw one of the hottest performances by Riri to-date. Rihanna's collaboration with DJ Khaled and Bryson Tiller on "Wild Thoughts" appeared on Khaled's 2017 album 'Grateful.' However, it would not be wrong to say that Rihanna stole the spotlight in the song, the music video and last night at Grammy awards.
Rihanna appeared on the stage with a sizzling, low-cut, plunging, hot-pink dress and was not getting wild. Bryson Tiller and DJ Khaled were not able to keep up with Riri. All eyes were on her as she performed a fearless and a sexy dance that is very suitable to the song. It wouldn't be an exaggeration to say that her performance managed to give rise to "Wild Thoughts" for the audience.
Watch Rihanna Perform "Wild Thoughts" at Grammy 2018
https://www.youtube.com/watch?v=nASwRsTY4ko
Check below some highlight shots from the performance where Rihanna stroke a pose and stole the show.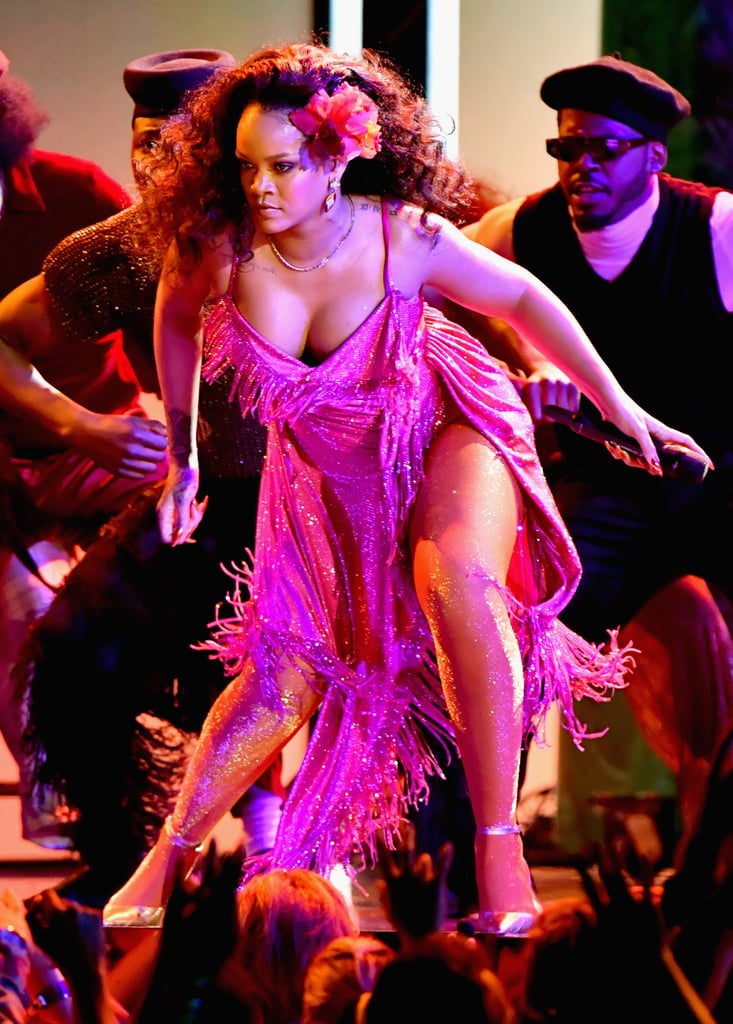 Rihanna's act was one of the most appraised performances from the last night. Other noteworthy acts included Bruno Mars and Cardi B's "Finesse," Kesha's "Praying," SZA's "Broken Clocks," Luis Fonsi and Daddy Yankee's "Despacito" and many more.
We loved every bit of this performance and do let us know what you think about this live act by Rihanna and the crew in the comments below.