Apparently Taylor Swift recorded two singles for Spotify this week and one of them is her own "Delicate" from 'Reputation' album and the other is a brilliant cover of the 70's Pop-Rock band Earth, Wind & Fire's most successful single "September." The Pop-ing, electric single that was originally, Taylor Swift shredded it down to a much slow-paced and soulful cover. However, there is a twist, and because of this twist, Swift has been receiving a massive backlash over the cover.
Taylor Swift's cover of "September" has one tiny alteration to the lyrics. The original song has a line that goes "Do you remember the 21st night of September?." The lyricist of the original song had a very anti-climactic reasoning behind the selection of the date.
We went through all the dates: 'Do you remember the first, the second, the third, the fourth … ' and the one that just felt the best was the 21st. I constantly have people coming up to me and they get so excited to know what the significance was. And there is no significance beyond it just sang better than any of the other dates. So … sorry! – NPR
So, Taylor Swift took this to the next level. She altered the date to "28th" instead of "21st" and the whole world is in an uproar!
It is your personal decision to love this or hate it, but we are here to understand the thinking behind this change.
Why Did Taylor Swift Pick 28th of September?
Releasing the two singles, Spotify released a statement which provides some clues to this mystery.
Taylor chose "September" for sentimental reasons. She's always loved the classic tune by Earth, Wind & Fire… – Spotify
In light of this, we can guess the change was made in lieu with a relationship she had in the past. The twist is that we cannot narrow it down to a year. So here are our best guesses.
September 28th, 2017 – Taylor Swift was in a relationship with her current boyfriend-Joe Alwyn. This relationship started somewhere in early 2017 and she was comfortably set in the relationship by the end of 2017. The couple was out of the sight of the media and there was absolutely no drama surrounding this relationship. The two were properly pictured by the paparazzi in early 2018 while hiking. So it is highly unlikely that this Earth, Wind & Fire cover reference is about Joe Alwyn.
September 28th, 2016 – Earlier this month, Taylor Swift ended the very short-lived relationship with Tom Hiddleston. It is doubtful that the 3-month relationship they had would leave a sentimental effect on Taylor, especially dragging on until 28th of that month. However, Taylor Swift did go out on a girl's night with Cara Delevingne, Suki Waterhouse, Sienna Miller, Lorde, and Jack Antonoff on 27th night. On 29th morning, Cara Delevingne was photographed leaving Taylor Swift's apartment. So we can guess that Taylor and Cara had a day to themselves on 28th. However, unless Taylor Swift has bi-sexual tendencies, this little buzz too renders no significance.
September 28th, 2015 – Taylor Swift was mostly on '1989 World Tour' and had performances scheduled throughout the month. She was with her infamous boyfriend Calvin Harris back then which ended early 2016.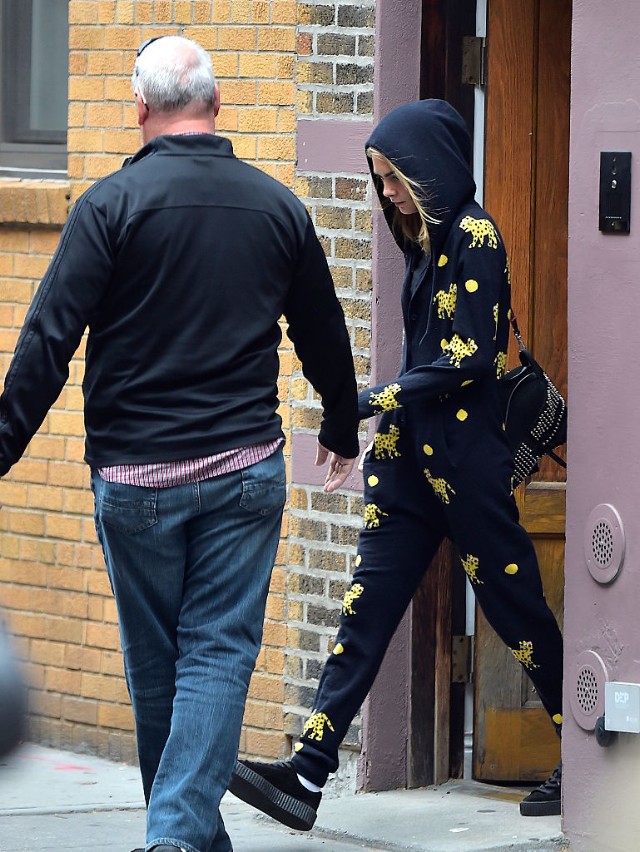 It is quite hard to trace back beyond 2015 and it is doubtful it would be a reference to a previous relationship-unless if was something about a relationship from her childhood.
Or this could be not about a relationship at all. Sentimental could mean many other instances as well. We believe, it would be better leave it as a mystery and enjoy her musical work. But this article is for the curious mind.
Listen to the cover of "September" here
Any guesses from your end? Let us know in the comments below.