Little Mix is stepping up their game in preparation for the release of the band's fifth upcoming studio album titled 'LM5.' The new single "The Cure" might be the final single before the release of the album, expected on November 16th.
"The Cure" gives an important message on self-empowerment. According to the lyrics, the four girls sing about how they were lost in life, hurt and battered, until they believed in themselves and got through the worst.
This catchy single is the fifteenth track on the upcoming album, which has already produced hit singles such as "Woman Like Me," "Joan of Arc" and "Only You" by Cheat Codes.
Listen to "The Cure" by Little Mix
---
Download "The Cure" Single on iTunes and Amazon
---
As per the updates on Little Mix's Twitter page, the album would drop on November 16th along with several music videos; most notably for "Strip."
16.11.18
Who's ready for #STRIP?
the girls xhttps://t.co/mbXSoK0aG2 pic.twitter.com/bdMxqucUmV

— Little Mix (@LittleMix) November 15, 2018
The Little Mix girls also posed for a completely nude cover photo for the release of the "Strip" single along with the album.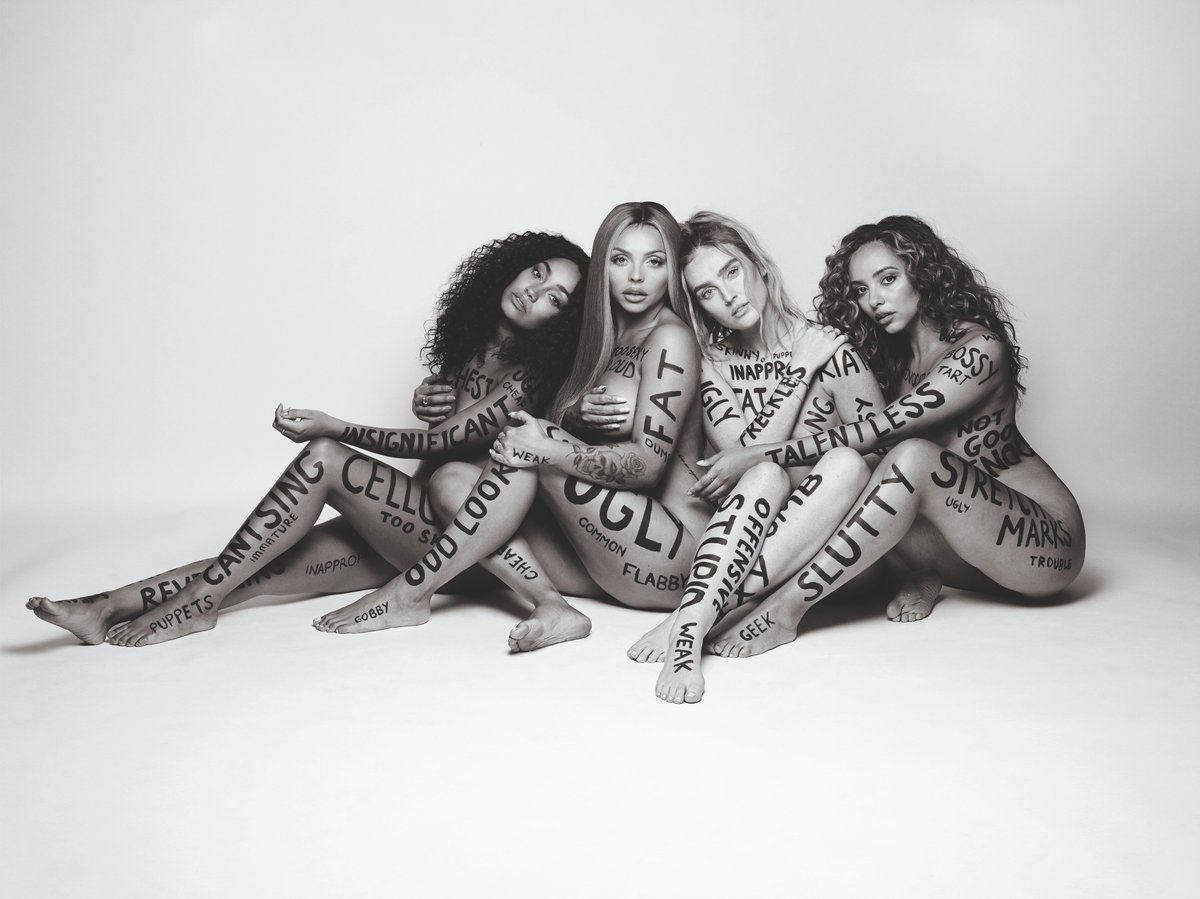 "The Cure" sings about the heartaches of lost love and pains of life. It also encourages everybody to believe in yourself, develop yourself and treat yourself better to get out of these pitfalls. The girls also give out an important message by saying they are "living for tomorrow." This means that they are not looking behind at their mistakes. Their target is ahead and they will only focus on it.
In the end, the cure is nothing more than you and yourself!
Do let us know your thoughts and opinions on the new single "The Cure" and your expectations for the upcoming 'LM5' album.
Full Lyrics to "The Cure" by Little Mix